Lisbon and Sintra Getaway
by

syleefood
Perfect long weekend getaway with friends. This trip was an eat-amazing-food-and-stock-up-on-European-sunscreen-and-skincare-products trip with a side of cool castles in Lisbon and Sintra. All the walking to and around touristy sites in between meals helped create room for more food.
Eat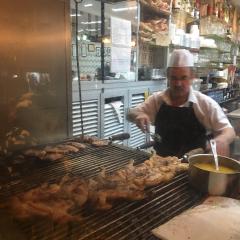 Casa da Índia
We walked by this restaurant 2 nights in a row. The crowds made us look twice and the smells stopped us in our tracks. So finally on the 3rd night we decided we had to go early and eat there. We were not wrong -- food was delicious, especially the grilled chicken. Casual atmosphere with amazing food!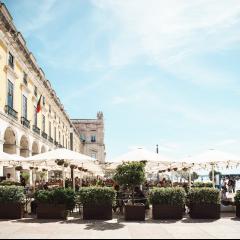 Ministerium Cantina
In the main plaza in town so this is definitely touristy, but sometimes your feet are just a bit weary and your stomach hungry so you need to eat where you are. This one has a nice outdoor space, and the food wasn't too bad. We liked the sardine toasts.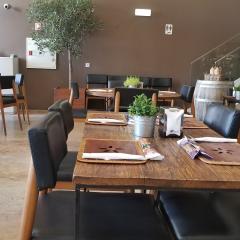 Nosolo Itália
Stopped in here for some gelato. Pretty good, but not the same as in Italy, of course.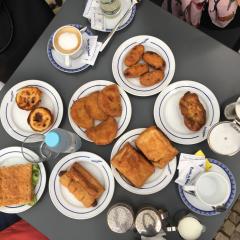 Pasteis de Belém
You would think this wouldn't be so good because it's touristy. Well, you would be wrong. The pasteis de Belem were amazing! You should really dine in so you can have them fresh and with a nice cup of coffee. Sit back and relax. Then bring a box home.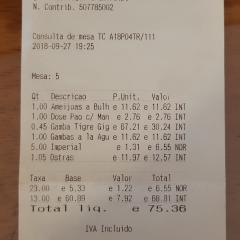 Rota Dos Talentos, Sa
This was another must try seafood restaurant recommended by a foodie site. It was a bit touristy -- with tanks of live in-season seafood waiting to be eaten. We tried a bunch of stuff we weren't familiar with and enjoyed everything!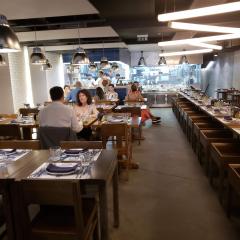 SEA ME Peixaria Moderna
This seafood restaurant was on a list my friend had made based on her research. It did not disappoint. We really enjoyed the Portuguese Japanese fusion food. Our favorite was the sardine sushi. Don't forget to make reservations!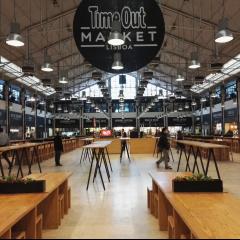 Time Out Market
A wonderful way to try a bunch of the best restaurants in town in one night. Bring friends so you can share.
Shopping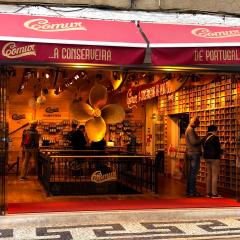 Comur 1942- Fábrica das Enguias
Noticed the store because of the giant can of eel. Stopped in because they had samples! And, yes, I bought a couple cans to bring home.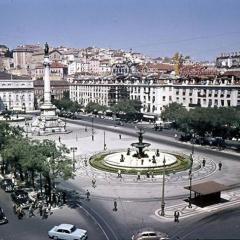 Farmácia Estácio
We came here to stock up on European sun screen and other facial products. Staff are super helpful and sampling the product is so fun!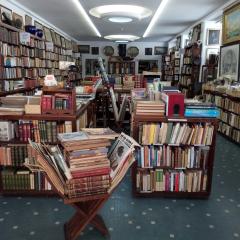 Livraria Sá da Costa
This quaint bookstore is more like a museum than a store. There are lots of old editions of books and interesting artifacts, in cases and on the shelves.
Sintra
Ana's Adventures in Sintra - 2019 All You Need to Know BEFORE You Go (with Photos) - TripAdvisor
We took a day trip with Ana Carrasqueira (anacatarinacarrasqueira@gmail.com.) She picked us up from our hotel and drove us around Sintra, highlighting the sites that we were interested in. She was very amenable to catering the trip to our interests, and had dinner with us at a local favorite restaurant so it felt like we hung out with our friend for the day.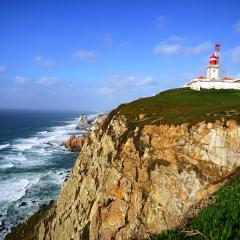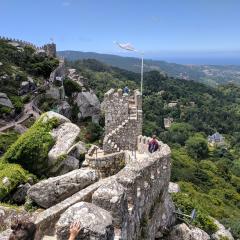 Castelo dos Mouros
We didn't have a ton of time here, but it was nice to walk up and catch the views.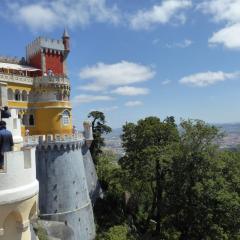 Park and National Palace of Pena
Imagine where fairy tale royalty might stay. So fun to walk the grounds and visit the inside. Bring a nice camera and take lots of pictures.
Sintra
It's so easy to take a day tour to visit Sintra. We found a local independent private tour guide to pick us up and take us around Sintra. She was amazing and so fun to hang out with.
Quinta da Regaleira
This quaint bookstore is more like a museum than a store. There are lots of old editions of books and interesting artifacts, in cases and on the shelves.
Sleep
BessaHotel Liberdade
Not a huge hotel, but the amenities are great! We spent a lot of downtime at the pool and steam room. If you need to fill up with filtered water, go to the gym!
More Points of Interest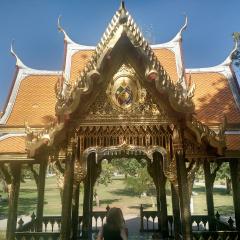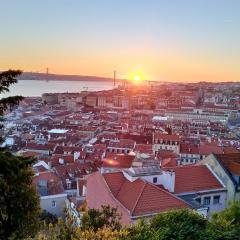 Castelo de S. Jorge
This castle in Lisbon was easy to get to and fairly quick to walk through. The views were amazing so soak it all in and then take lots of photos.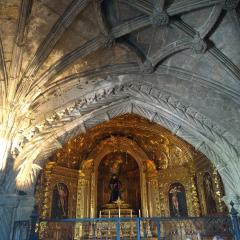 Igreja Santa Maria de Belém
{$section.icon}
{$section.name}
{$section.sidebar}
{$section.tripItems}
{$section.icon}
{$section.name}
{$section.images}
{$section.tripItems}
{$tripItem.image}
{$tripItem.favorite}
{$tripItem.title}
{$tripItem.notes}