Portico Ambassador Program
Spring 2020 Ambassador Program
Portico Ambassadors are travel enthusiasts, who thrive on exploring new, diverse places and sharing that insight with friends. This select group of individuals will be on the cutting edge of travel organization with the Portico team.
Opportunity
Early Portico adopter
Unparalleled exposure to an early stage travel tech startup
Deep dives with management team on various topics, including entrepreneurship, product strategy and interview prep
Gain insight into marketing tactics by promoting Portico with friends and colleagues
Practice assessing & distilling customer feedback to drive product strategy
Learnings and travel tips from ambassador network
Surprise Portico swag
Opportunity to have your trip story promoted on Portico and/or guest blog post on Portico
Evening networking event in Boston
Applications due by February 7, 2020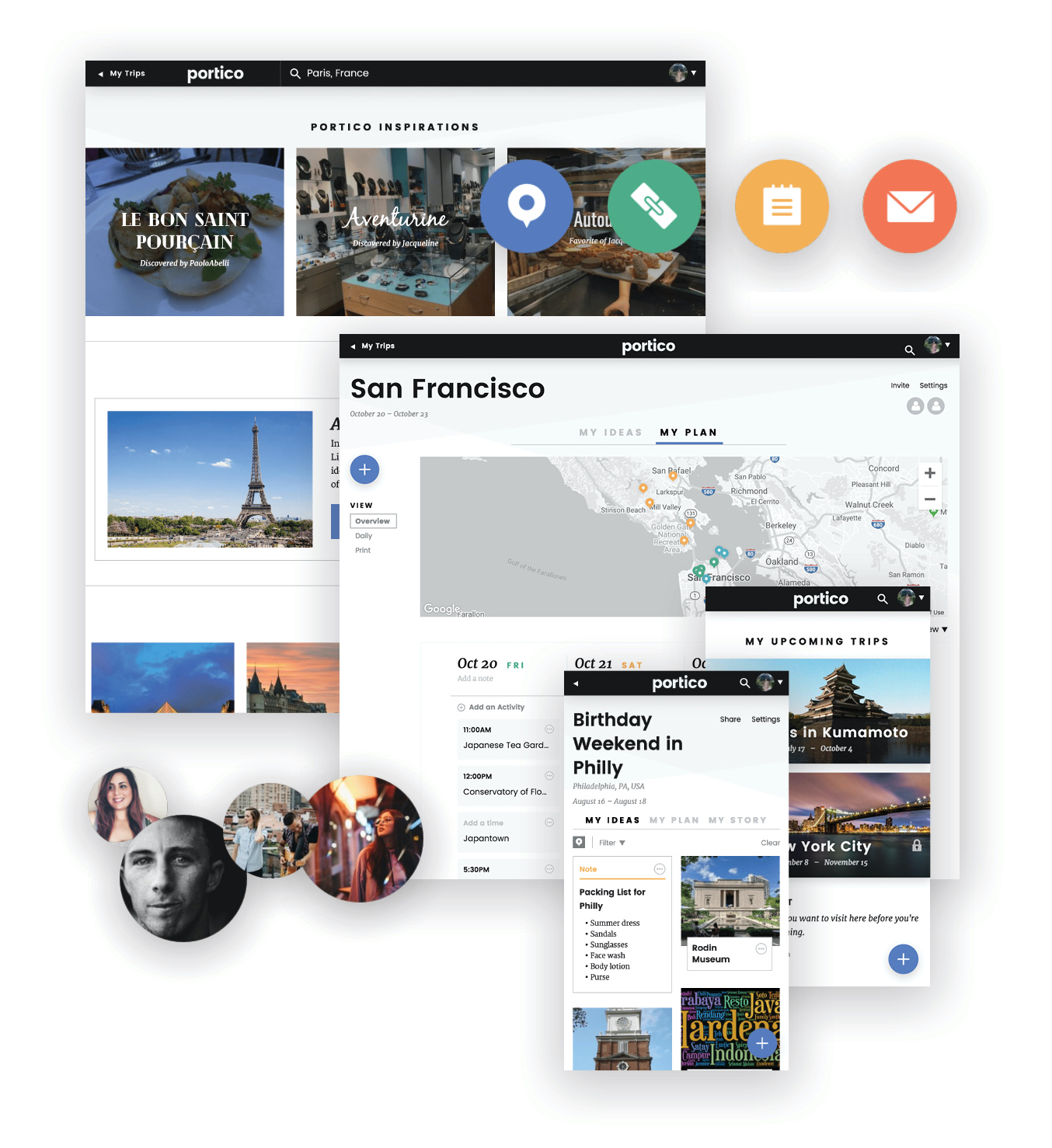 Designing your travel experiences should be fun and easy
Portico is...
A simple, intuitive way to design and smartly organize your travel
A single place to house all your ideas and plans & collaborate with friends
A source of inspiration from friends and like-minded travelers in the community
Your ultimate travel organizer, simplifying the chaotic nature of planning
The Market and Our Philosophy
Portico bridges the gap between inspiration and planning. Our focus is on avid travelers, who travel several times a year and enjoy curating their own trips. We believe in authentic experiences while traveling and helping members find those "down the side street" experiences.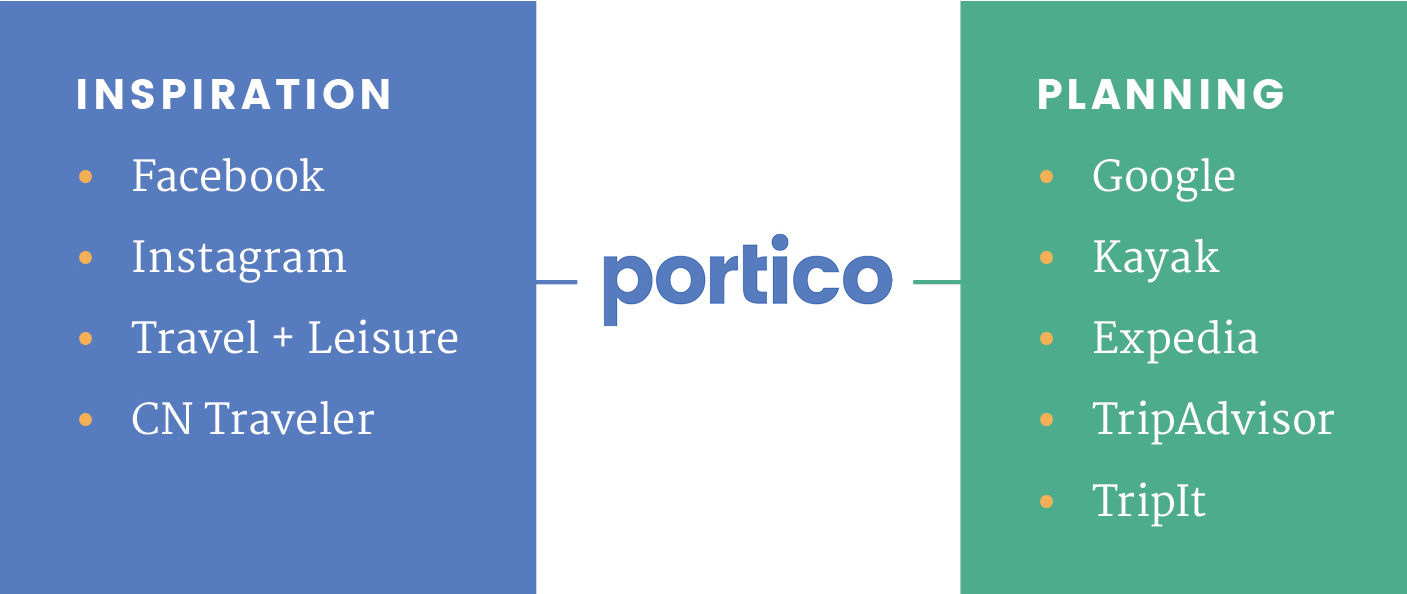 Meet Our Team