Portico Favorite
Insider Tip:
The surrounding area is a great place to purchase souvenirs or gifts for friends.
Immerse yourself in the contrasts of present-day Tokyo by visiting its oldest temple, Sensoji. Set smack in the center of modern, concrete highrise buildings, this Buddhist temple dating back more than a millennium is an impressive reminder of ancient traditions that are close to the hearts of the Japanese.
The picturesque temple is well-known for its entrance gate--Kaminarimon (thunder gate)--and it's probably what you picture in your mind if you've heard of Sensoji Temple or the Asakusa area. Walk down the stone pathway past the incredible line-up of market stalls to its vermillion columns and massive paper lantern, taking in wafts of incense and catching a glimpse of the golden treasures stored inside the main temple. The path from the gate to the temple, also called Nakamise, is a fantastic opportunity to purchase souvenirs and sample fun Japanese street food.
If you're lucky enough to visit Tokyo in May (pro tip: it's one of the best times of year to visit Japan!), you might time your visit for the temple's annual festival, Sanja Matsuri, and join the excitement and crowds while men in festival wear hoist portable, ornate wooden shrines around the grounds and under the Kaminarimon gate. The festival lasts several days, so if you can't see the early morning procession on Sunday, you'll still be able to join in the festivities, watch performances, and munch on street food earlier in the week!
2-chōme-3-1 Asakusa, Taito City, Tokyo 111-0032, Japan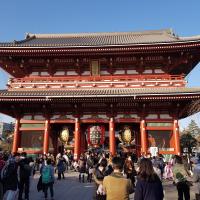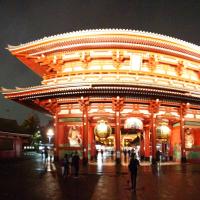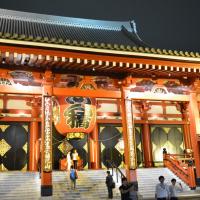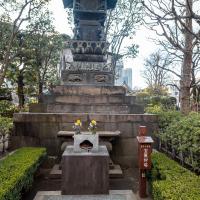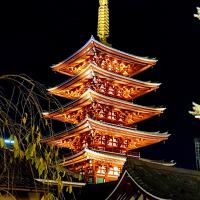 Insider Tip
{$item.insiderAuthor}
{$review.extract} {$review.link}