This gritty, trendy, international European hub is full of culture and history—and hard to define.
Of all the major European cities, Berlin is probably the hardest to pin down. While you probably have a clear idea in your head when you hear 'Paris,' 'Barcelona,' or 'Rome,' when someone says Berlin, a plethora of images may come to mind. And that's normal—even native Berliners or those who've lived in the city for years can have difficulty finding the words to define the German capital: gritty, sexy, international, brutalist, trendy, evolving…the options are endless.
And there's a reason for that; as a city divided for almost 30-years, Berlin continues to reemerge, react, and redefine itself. Such a reaction is almost akin to what one sees in rebellious teenagers: the more you impose rules, the more they're likely to break them. In a city that faced strict laws and regulations for so long, you can really feel this rebellion throughout Berlin, where "no rules" is now the rule of the land.
Here's where you can start to explore to get a good feel for different aspects of the city.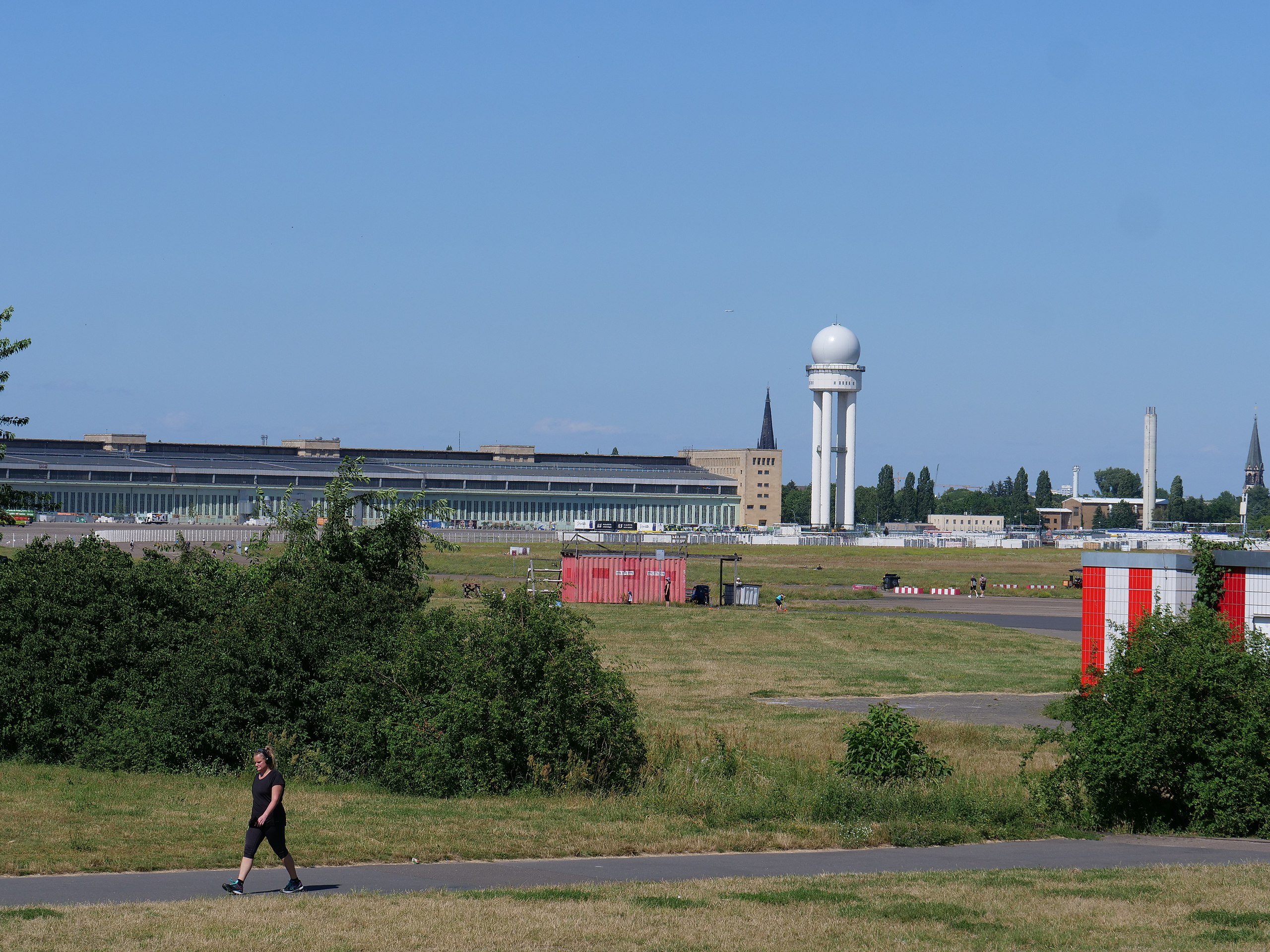 Local Park: Tempelhofer Feld
There's nothing quite like a Berlin summer. If you're lucky enough to be in the city when the weather is sunny and warm, head to Tempelhofer Feld. This public park used to be an airport, meaning it has massive paved tracks for walking, skating, rollerblading, and biking. Feel like playing sports? You can also come here to play basketball, soccer, boules (bocce ball), table tennis, and even windsports. Also, don't forget to pack a picnic, some frisbees, and lawn games to enjoy the sprawling green spaces as well. Since opening in 2010, Tempelhofer also collaborates with the public to create entrepreneurial, social, and cultural projects; it's truly a great place to enjoy on a lazy summer afternoon.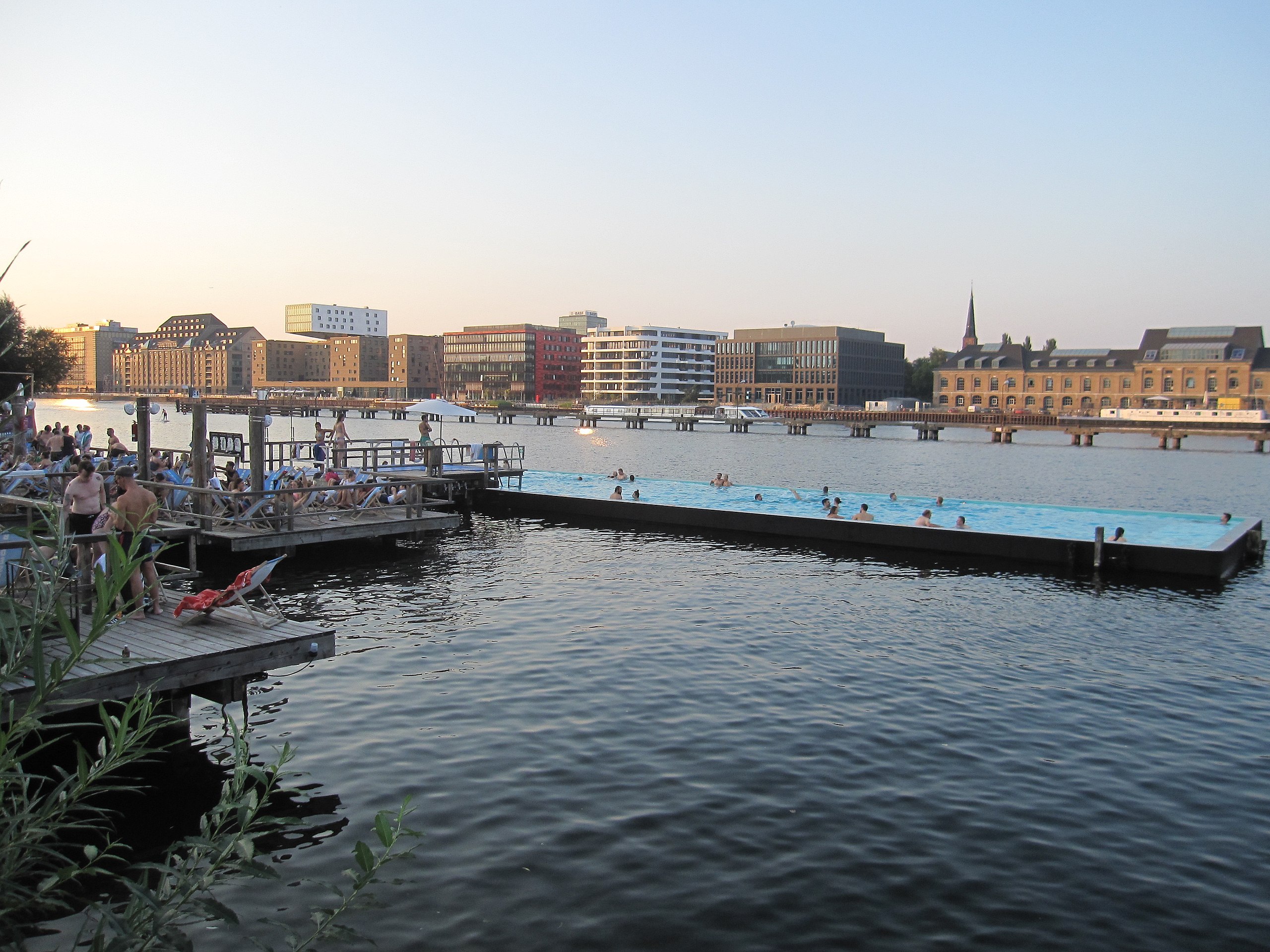 Riverside Hang: Badeschiff
Another great warm-weather activity in Berlin? Relaxing in a swimming pool along the river Spree. Badeschiff, part of the Arena Berlin complex, is a floating swimming pool on the river that offers panoramic views of Berlin's iconic TV tower and the Oberbaum Bridge. In addition to swimming, you can enjoy the 1,400 square meter beach area around the Badeschiff, which offers a deck, sandy area, lounge chairs, bar, food, stand up paddle boards, yoga, and more. While usually only open during the warmer months, sometimes the Badeschiff also offers a covered wellness retreat with saunas and massages during the winter.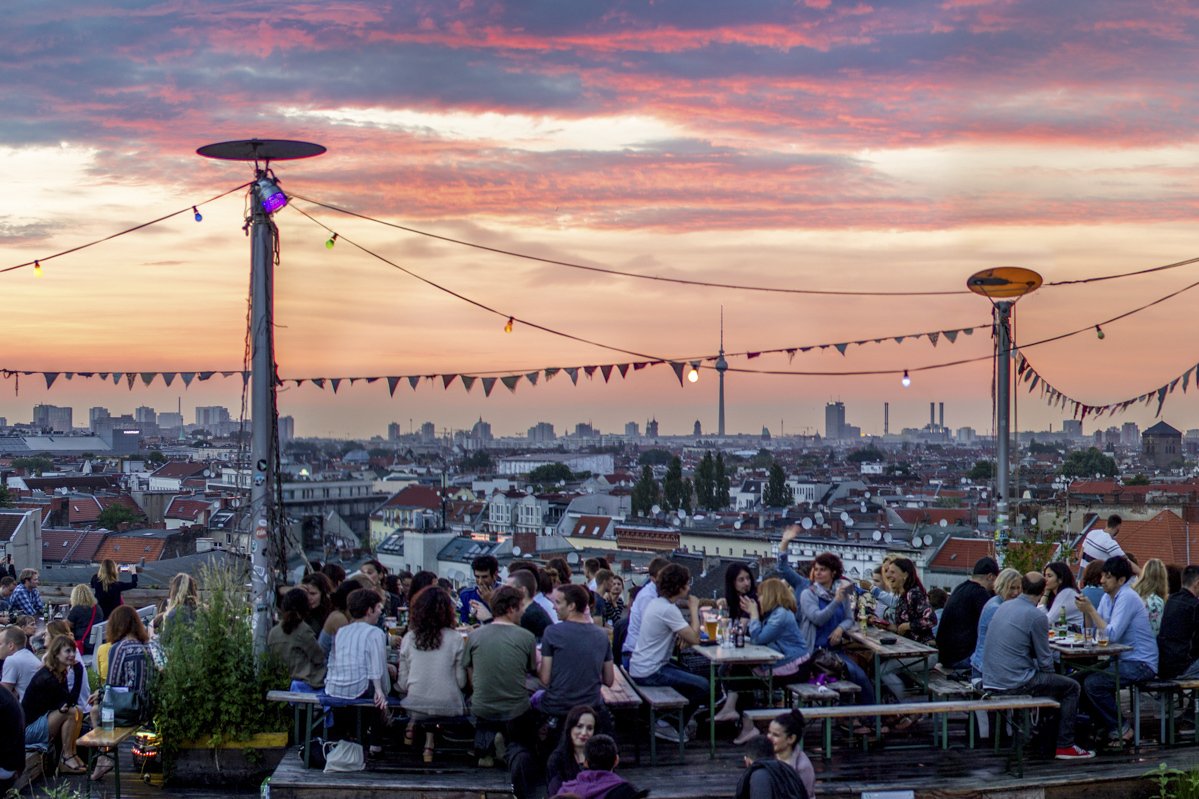 City Views: Klunkerkranich
For a casual vibe and a great view of Berlin, head to Klunkerkranich in the Nordneukölln neighborhood. This sprawling, two-story, indoor/outdoor cultural venue has a wonderful roof terrace offering panoramic views of the city, a garden, concerts, DJ sets, comedy shows, literary readings, poetry slams, cinema, seasonal markets, delicious food, and a bar serving cocktails made with herbs from the on-site garden.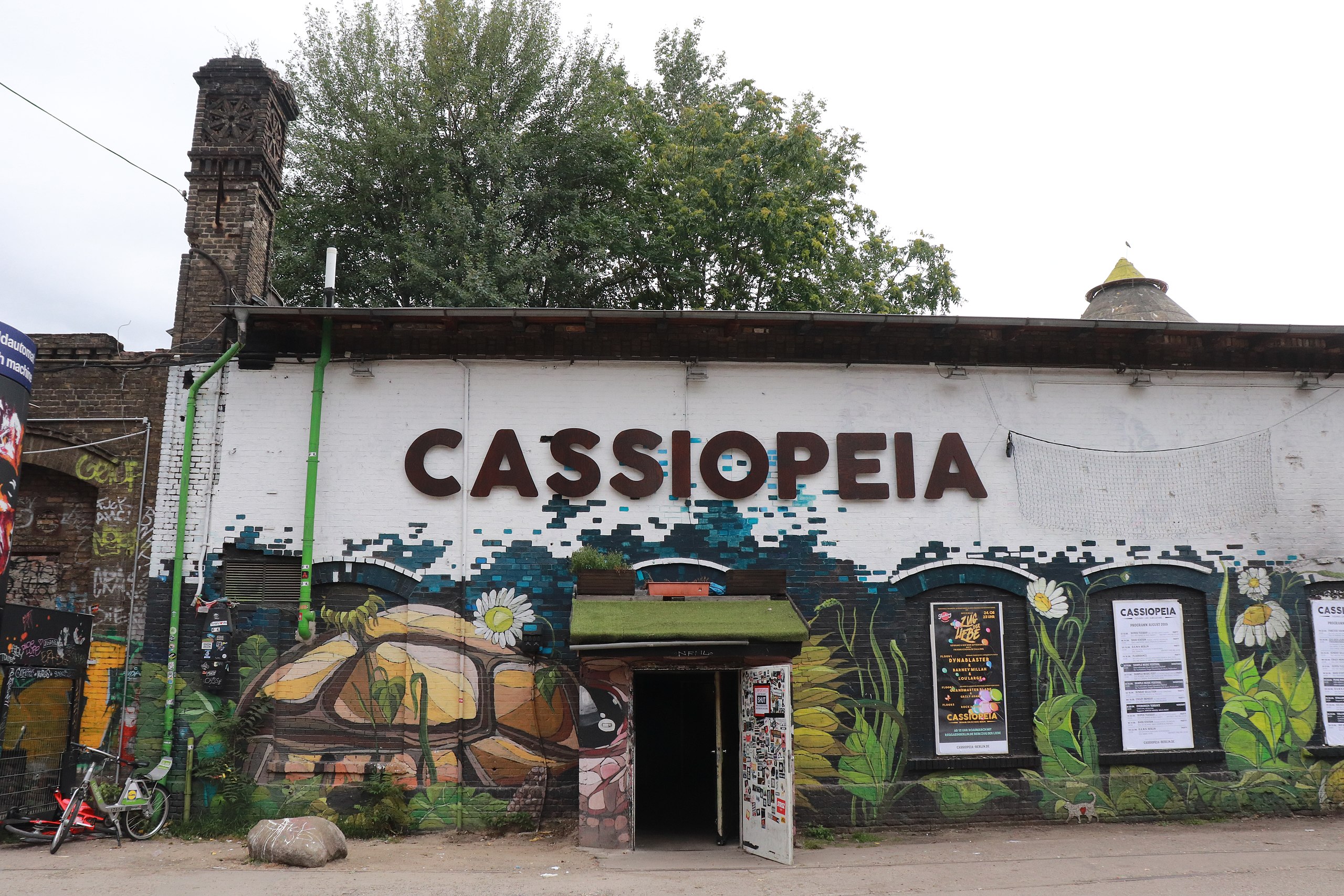 All-in-One Nightlife: RAW-Gelände
The site on which RAW sits was an industrial park for over a hundred years. Today, it's a communal space for art, culture, music, leisure, and partying. Here, you'll find everything from business spaces and educational facilities to nightclubs, snack bars, live music venues, and more—all housed in repurposed industrial buildings. Don't forget to check out the upcoming performances at Astra Kulturhaus (groups like Kamasi Washington, Masego, and Oh Wonder have performed here) and to hit Cassiopeia—which offers three floors of different music, including rock, hip hop, 80s, 90s, and more—for some dancing after the show.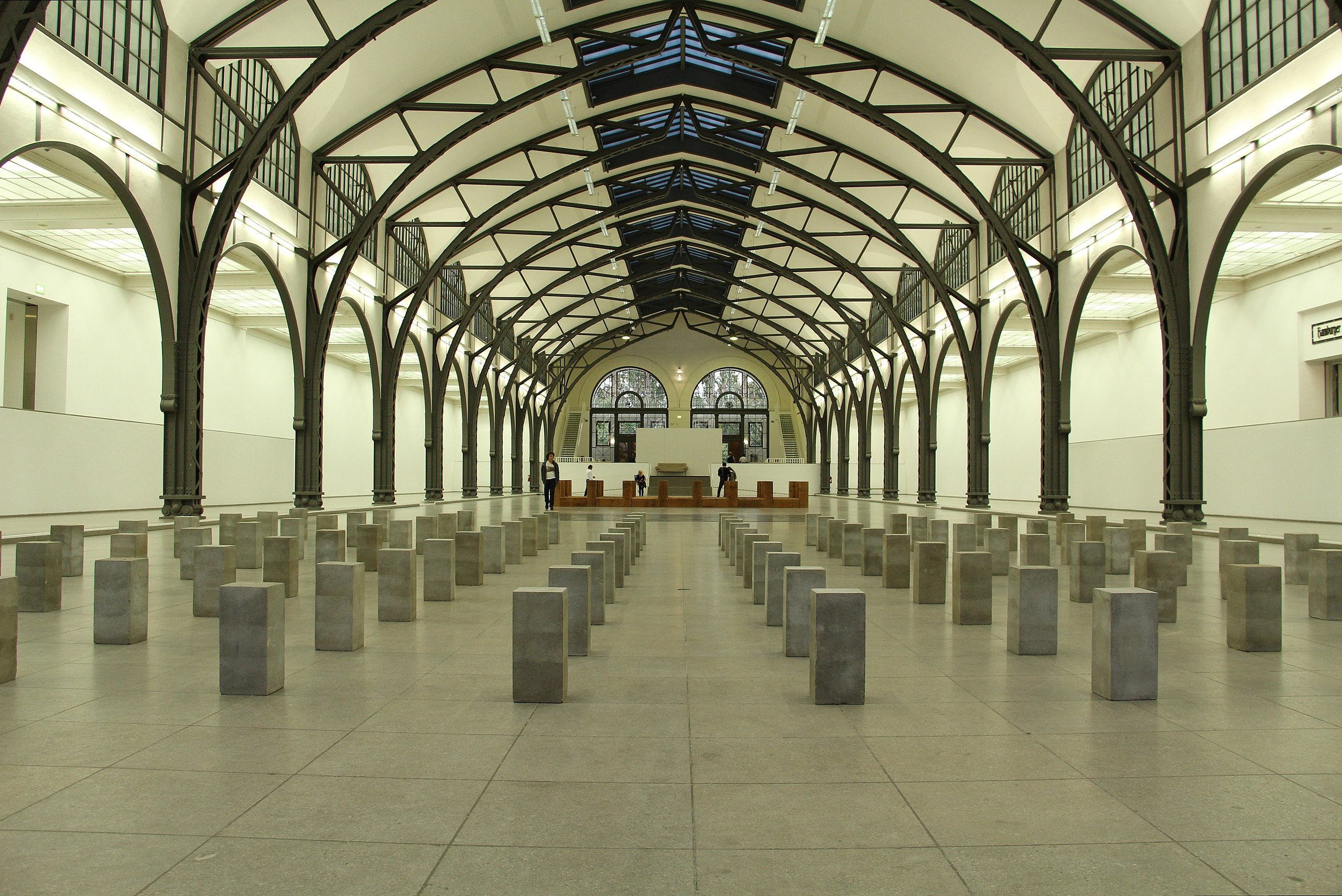 Museums
While Checkpoint Charlie is a not-to-miss historical site, we'd suggest avoiding the museums in this area (like the Checkpoint Charlie Museum) as there are so many more wonderful museums to explore. Instead, head to the Boros Foundation, a 3,000 square meter contemporary art collection by international artists dating from the 1990s to the present, housed in a former bunker. Regular guided tours make for a fascinating visit, not only for the artwork, but for the history lesson of the bunker itself. Afterwards, take a 20-minute walk to the Hamburger Bahnhof Museum für Gegenwart, an art museum in a former 19th-century railway station that also showcases contemporary works, these hailing from the 1960s to the present.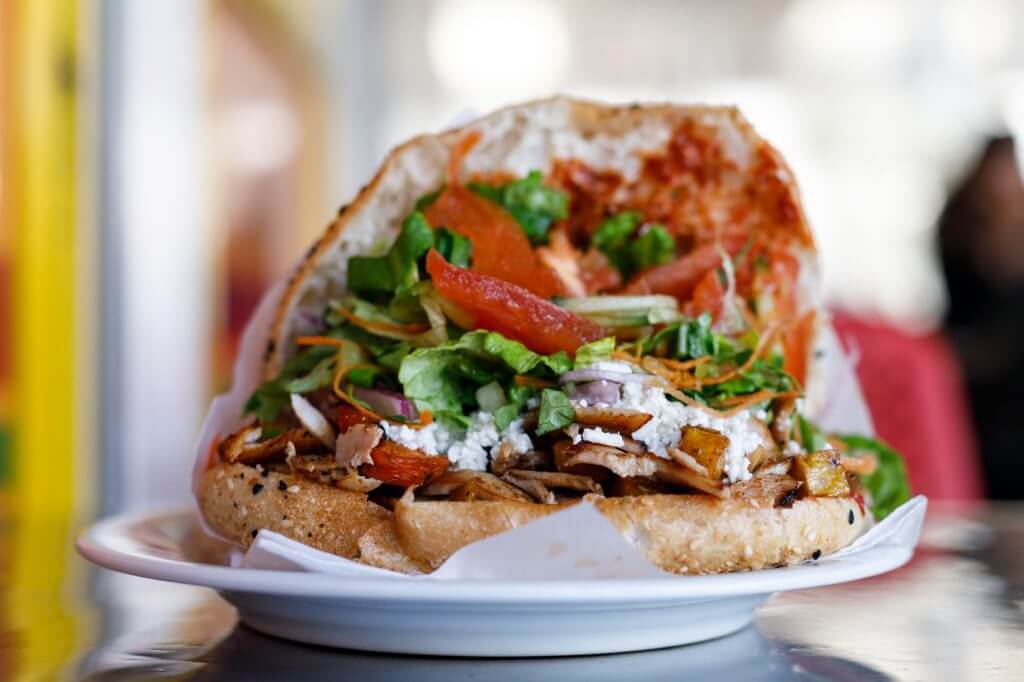 Food & Drinks
You can't leave Berlin without having kebab! To get your fill, head to one of Rüyam Gemüse Kebab's two locations in the city. Berlin also has some incredible, must-try Sudanese food; you can find Sahara Imbiss East African restaurants in multiple locations. For a cute cafe with delicious coffee and brunch, don't miss Home in Neukölln. And for cocktails and live music, you can't go wrong with the awesome atmosphere at Das Hotel Bar, also in Neukölln.
At the end of the day, the best descriptor for Berlin we can come up with is this: enigmatic. In short, it's truly a city you have to visit to define for yourself!