Grand Canyon, Yosemite and Yellowstone are top of the list for the Portico community.
Some of the most popular trips on Portico right now are to US national parks, so we thought we'd focus on the top three so you can jump-start planning your next road trip, hiking or camping adventure. And if you can't make it this year due to COVID travel restrictions, you'll want to bookmark this for your future travel planning.
Why is travel to national parks so popular right now? Because it's giving us all the things we're craving post-lockdown: wide open spaces, nature, introspective time to process all that happened in 2020, and the chance to interact with other humans safely.
Without further ado, here are the most popular national parks on Portico and things to do and see while visiting each of them.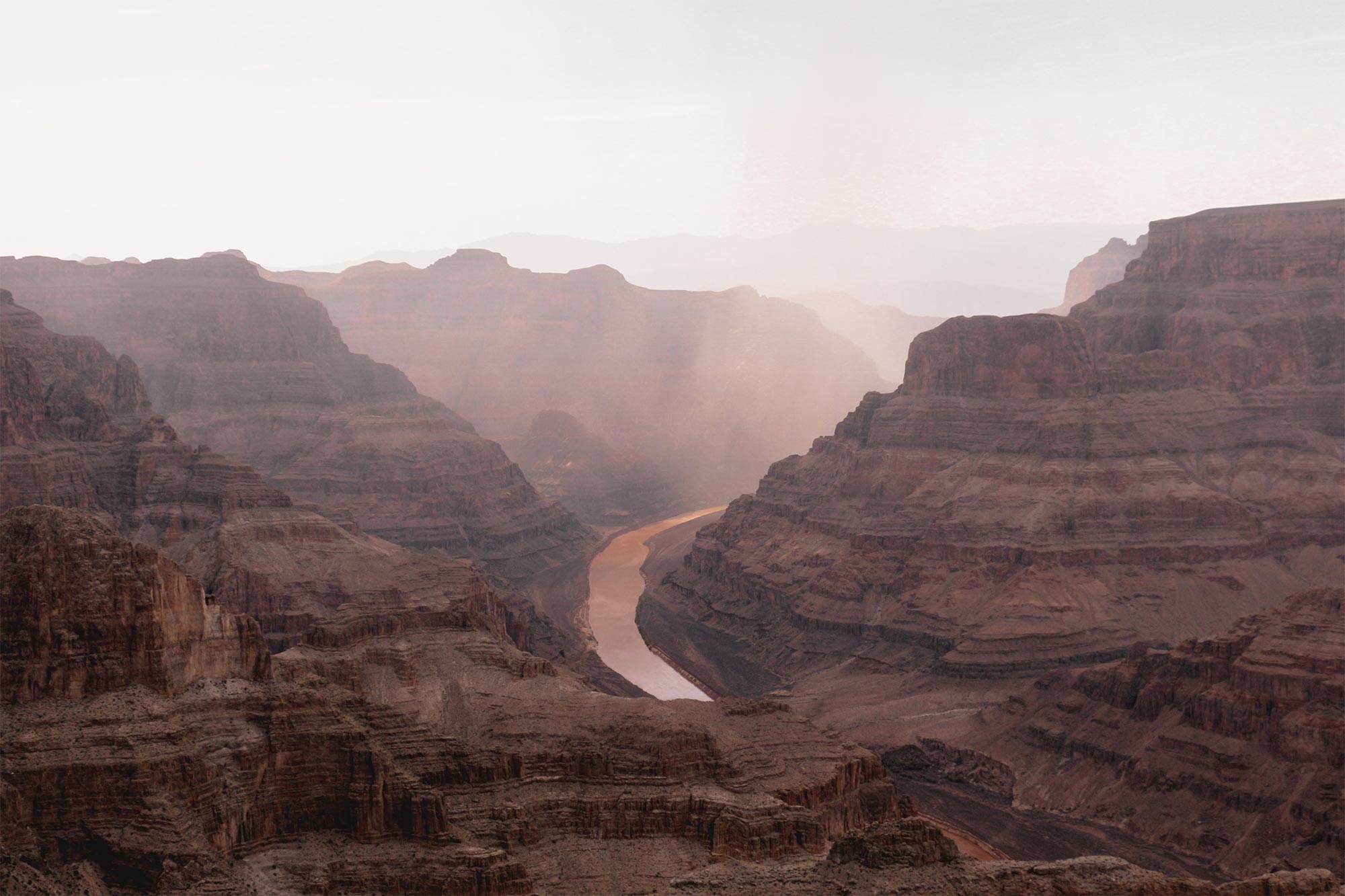 Grand Canyon National Park
Located in Arizona, Grand Canyon National Park encompasses 277 miles (446 km), including the Colorado River and adjacent uplands. The Grand Canyon itself is a spectacular site of layered bands of colorful rock and is a mile (1.6 km) deep, and up to 18 miles (29 km) wide. In 2020, Grand Canyon National Park was the 6th most visited national park, with 2.9 million visitors.
Here you can raft down the Colorado River (commercial river trips are professionally guided and often reserved a year or two in advance while noncommercial river trips are self-guided and subject to permits), hike along the canyon's walls, and take in the views on a scenic car or train ride. Here are some of the top sites to see and things to do:
Mather Point Overlook
A short way from the Visitor Center, the Mather Point Overlook has a couple of large viewing areas on a peninsula jutting out into the Grand Canyon, offering great vistas over it. On a clear day, you can see 30+ miles (48 km) to the east and 60+ miles (96 km) to the west, with glimpses of the Colorado River and Phantom Ranch.
Bright Angel Trail
The Bright Angel Trail is home to the park's most popular hike. This trailhead departs from Grand Canyon Village, is 19 miles, and takes two days round-trip to Bright Angel Campground. You can opt to go to Indian Garden Campground instead, which is nine miles and takes between six and nine hours round-trip (but has 3,000 feet of elevation change). If you're not looking for a serious hike, the Lower Tunnel is 1.7 miles and takes between one and two hours round-trip, and the Upper Tunnel is only 0.4 miles and takes less than 30 minutes round-trip (but is not for those who are scared of heights).
Hermit Road
Hermit Road is a seven-mile path along the canyon rim that starts at Grand Canyon Village and ends at Hermit's Rest. From the beginning of December to the end of February you can drive it in your own vehicle, but from March 1 to November 30 you must use the park shuttle buses (operating every 10 to 15 minutes and stopping at nine overlooks). Or, you can rent a bike from Bright Angel Bicycles and bike the trail.
Accommodations
The Grand Canyon Lodge North Rim opened its doors in 1928, sits just above the canyon, and offers a variety of cabin and motel room choices.
Haven't had your fill of national parks? Arches National Park is approximately five hours away from the South Rim and six and a half hours from the North Rim, while Bryce Canyon National Park is approximately five hours away from the South Rim and three hours from the North Rim.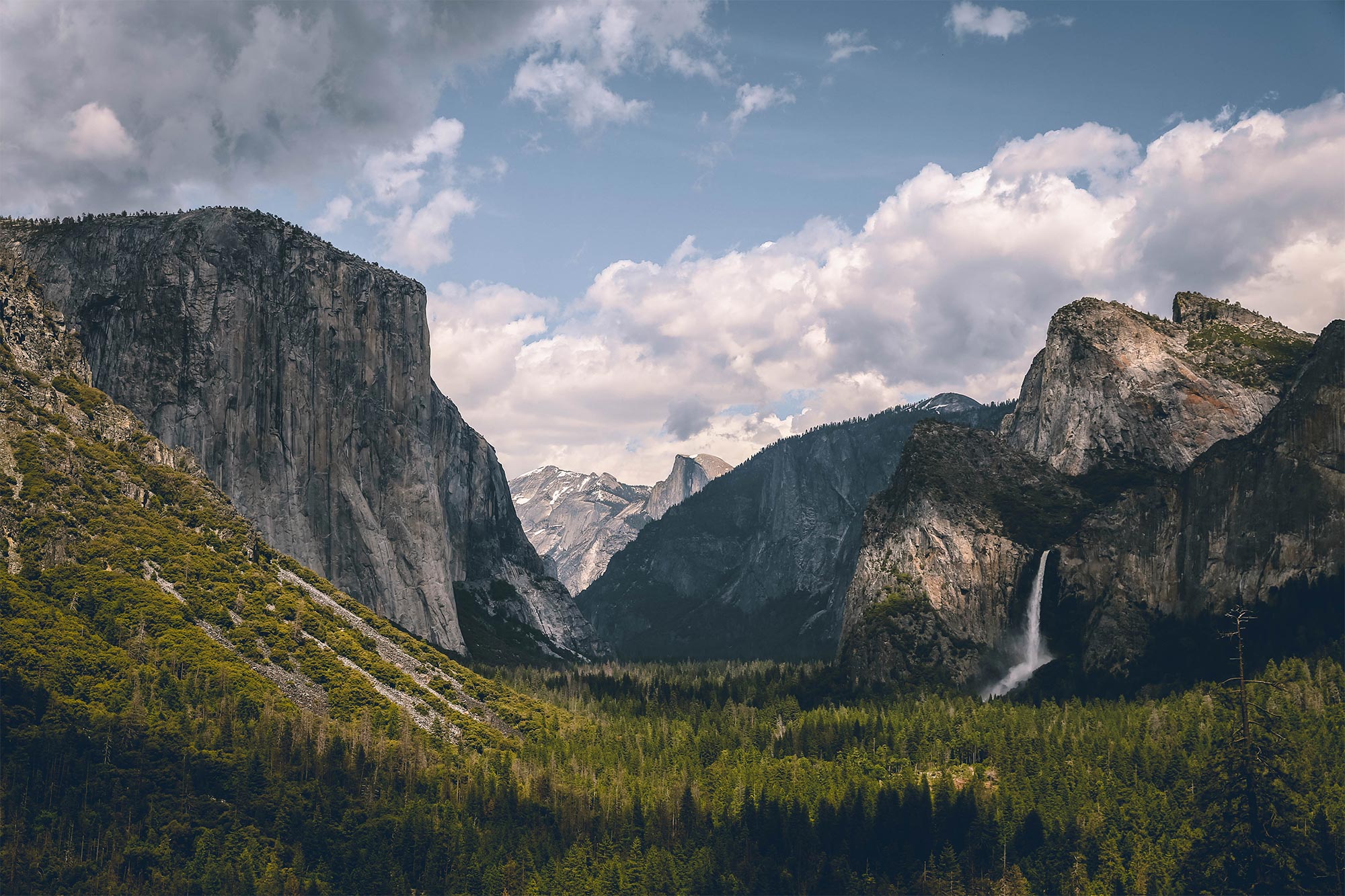 Yosemite
First protected in 1864, Yosemite National Park is one of the oldest national parks in the U.S. and also one of the most visited. This national park located in California is best known for its waterfalls, but Yosemite's nearly 1,200 square miles is also teeming with deep valleys, grand meadows, ancient giant sequoias, and a vast wilderness area. Spring is the best time to visit to see the waterfalls in their full form. Ready to start exploring? Here are Yosemite's greatest hits:
El Capitan
El Capitan, or El Cap, is the earth's largest single piece of granite, standing at 3,593 feet (1,100 meters) above the Yosemite Valley floor and 7,569 feet (2,307 meters) above sea level. Popular with rock climbers, you can grab a pair of binoculars to watch these daredevils inch their way up The Nose, where the southeastern and southwestern faces meet.
Half Dome
Half Dome is one of the West's most photographed landmarks. The best views of this stone monolith are at its base from Mirror Lake or from the Washburn Point overlook on Glacier Point Road. Want to hike Half Dome? The trail is about 14 to 16 miles long, features elevation gains totaling 4,800 feet, and requires a permit.
Yosemite Falls
At 2,425 feet, Lower, Middle, and Upper Yosemite Falls combined make up the highest waterfall in North America. From April to June, you'll want to come dressed in a poncho or other rain gear, as an icy spray drenches all who get close. Check out the base of the lower falls for an easy stroll or head to the upper fall's crest for a more challenging trail.
Accommodations
The Ahwahnee is a 121-room granite, steel, and timber masterpiece of "parkitecture" that offers views of Half Dome, Yosemite Falls, and Glacier Point. For glamping options, check out AutoCamp for tents and airstreams along with a clubhouse, or GlampingHub for yurts, treehouses, cabooses, airstreams, and more.
Want to check out more nature nearby? Head to Bishop and Lone Pine on your way back south through California.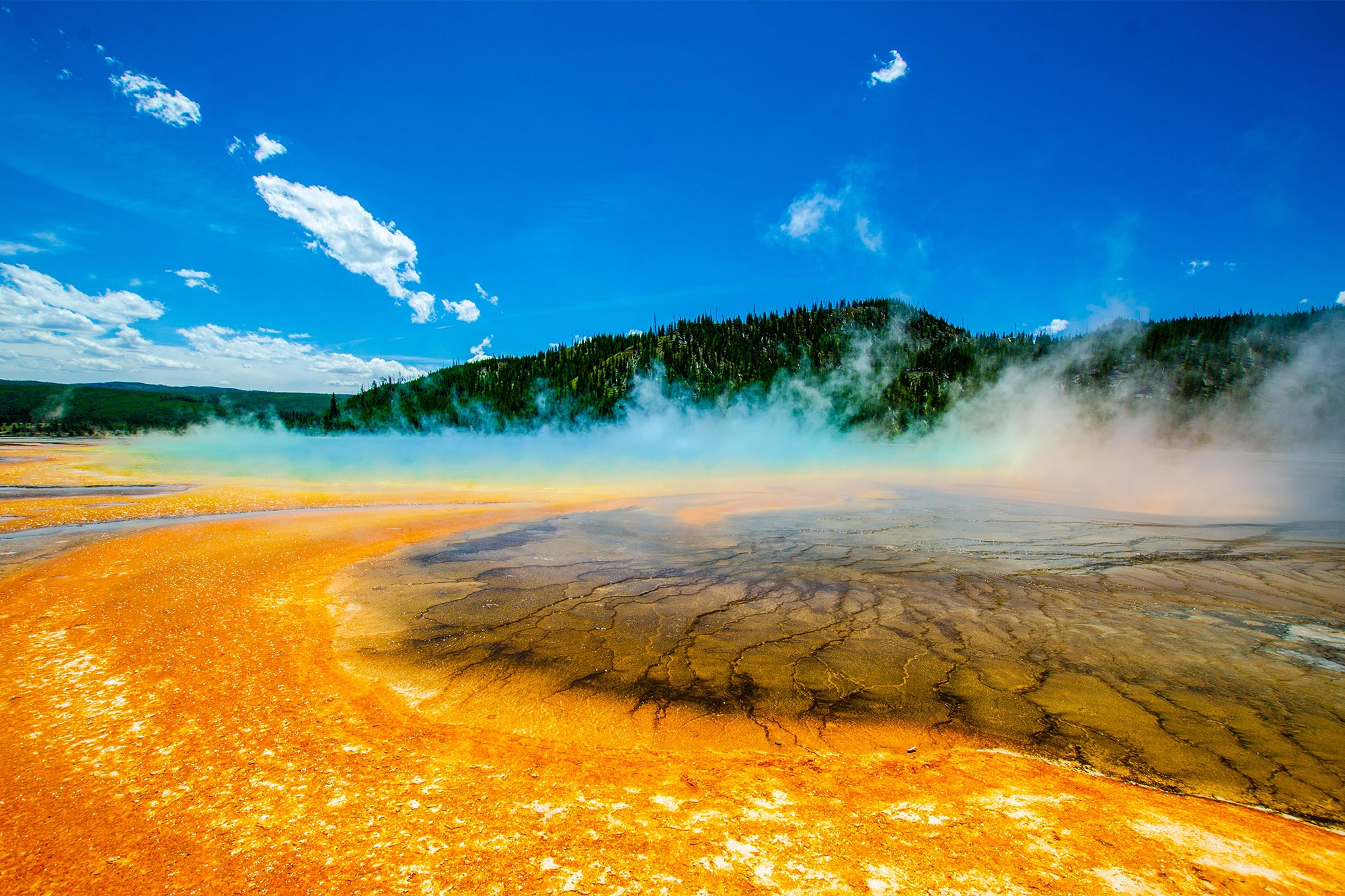 Yellowstone National Park
According to the National Park Service's 2020 statistics, with 3.8 million visitors, Yellowstone National Park was the second-most-visited national park in 2020—and with good reason. The world's first national park, Yellowstone was established in 1872. Located mainly in Wyoming, with parts that extend into Montana and Idaho, Yellowstone covers 3,472 square miles, or 2.2 million acres. Here you'll find unique hydrothermal attractions, geologic wonders, rivers, lakes, waterfalls, and wildlife. Highlights include:
Old Faithful Geyser
Old Faithful is the most famous and most predictable of Yellowstone's nearly 500 geysers. It erupts in regular intervals of 90 minutes, although can take up to 100-105 minutes, so be patient. Although this site is usually busy, it's fairly spread out so you won't feel crowded and can find parking easily.
Grand Canyon of Yellowstone
One of the main landmarks of the park, the Grand Canyon of Yellowstone spans over 24 miles (39 km). You can spend as much time as you want here depending on how much you want to walk and explore. Artist Point is the most popular lookout, offering spectacular views of the Lower Falls. Since it tends to get busy, your best bet is to go to the most popular sites early in the morning.
Grand Prismatic Spring
The largest hot spring in the US, the Grand Prismatic Spring is also the most photographed landmark in the park. Plan 1-2 hours for your visit and expect the parking lot to be crowded (you may have to wait for a spot). You can also view the spring from the Grand Prismatic Viewing Platform accessible via the Fairy Falls trail.
Accommodations
Check out Hipcamp's offerings all over Yellowstone, including tipis, cabins, campsites, tents, domes, ranches, and more.
Want to check out more national parks after Yellowstone? Popular parks people tend to visit after Yellowstone include Grand Teton National Park to the south, Glacier National Park to the north, and Badlands National Park to the east.