The few places we went, and where we're dreaming to go.
Although 2020 sure threw us a curveball, we were still able to make some travel happen: whether we took a trip before lockdown orders were in place, did a safe road trip, rediscovered our own home towns, or are simply planning our next adventure as soon as the pandemic has passed.
Without further ado, here are a few of our team members' best travel adventures and stories of 2020.
Paso Robles, California
Itching to do some exploring, our Head of Content Arestia took a road trip from her home in Venice Beach to Paso Robles wine country. Here's what she found:
Stay
Allegretto Vineyard Resort Paso Robles
This is a lovely hotel with a bunch of eclectic art, and it's located on a vineyard! They also have awesome live music in the courtyard in the evenings and a delicious onsite restaurant.
Food
JUSTIN Vineyards & Winery
This is a well-known vineyard, so make sure to reserve a table early if you plan to go on the weekend. It has a great restaurant (get the burger!), which makes it an awesome lunch spot.
Wine Tasting
ONX Wines | Tin City, Paso Robles
We went to this tasting room in Tin City and loved it. They give you little tasting bottles and the staff was super friendly. You can also hop around Tin City for a whole day doing tastings.
DAOU
You'd swear you're in Italy at DAOU. It's a hillside vineyard so it has spectacular views—and great wine! Beware that it booked up fast on Saturday.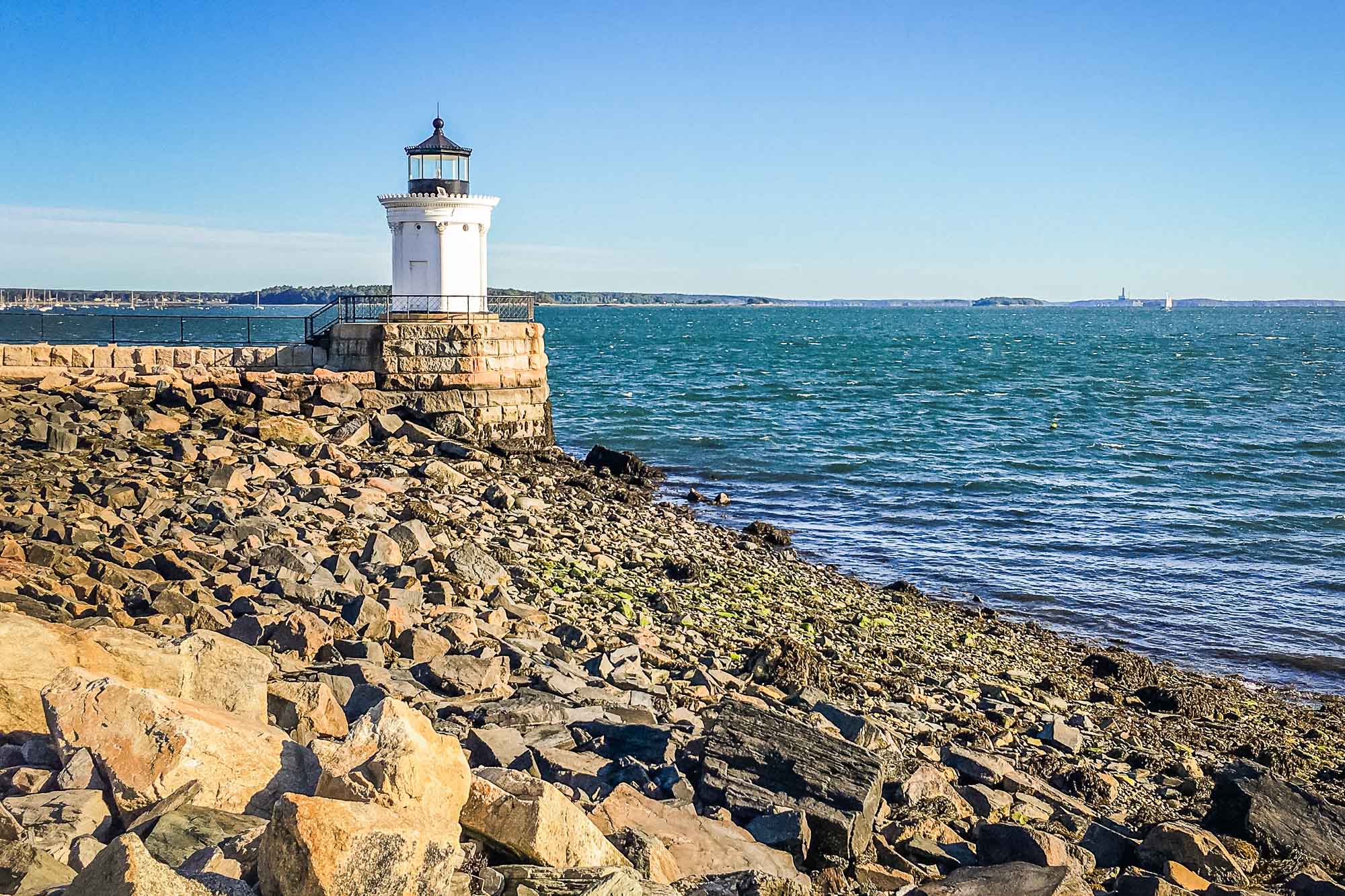 Portland, Maine
On Cassie's—our Lead Designer's—updated tip list for Maine, she shares local restaurants and outdoor sights as she discovers them. Here are some of her favorite spots:
Hiking
Bug Light
This is such a cute lighthouse in South Portland. It's also a great alternative to the much more touristy Portland Head Lighthouse. It's not quite as majestic, but the park is the perfect spot to sit and enjoy the ocean.
Abbott Mountain
This mountain has absolutely incredible views at the top! It's one of those peaks where you have wide open views of the surrounding landscape. We also saw some wild turkeys at the top! If you do decide to visit during hunting season, be sure to wear blaze orange.
Food
The Holy Donut
Holy Donut is such a popular spot for both natives and tourists. They sell honestly the best donuts I've ever had. Even though they're a bit touristy, I highly recommend trying them, especially if you've never had potato donuts.
The Gelato Fiasco Old Port
This is my favorite gelato spot in Portland! You can find pints of their gelato at a lot of local grocery stores, but you can also visit their location in Old Port for just a scoop. My favorite flavor is Doughing Me, Doughing You, a vanilla base with hunks of peanut butter cookie dough, chocolate chip cookie dough and brownie dough bits, along with chocolate bar pieces.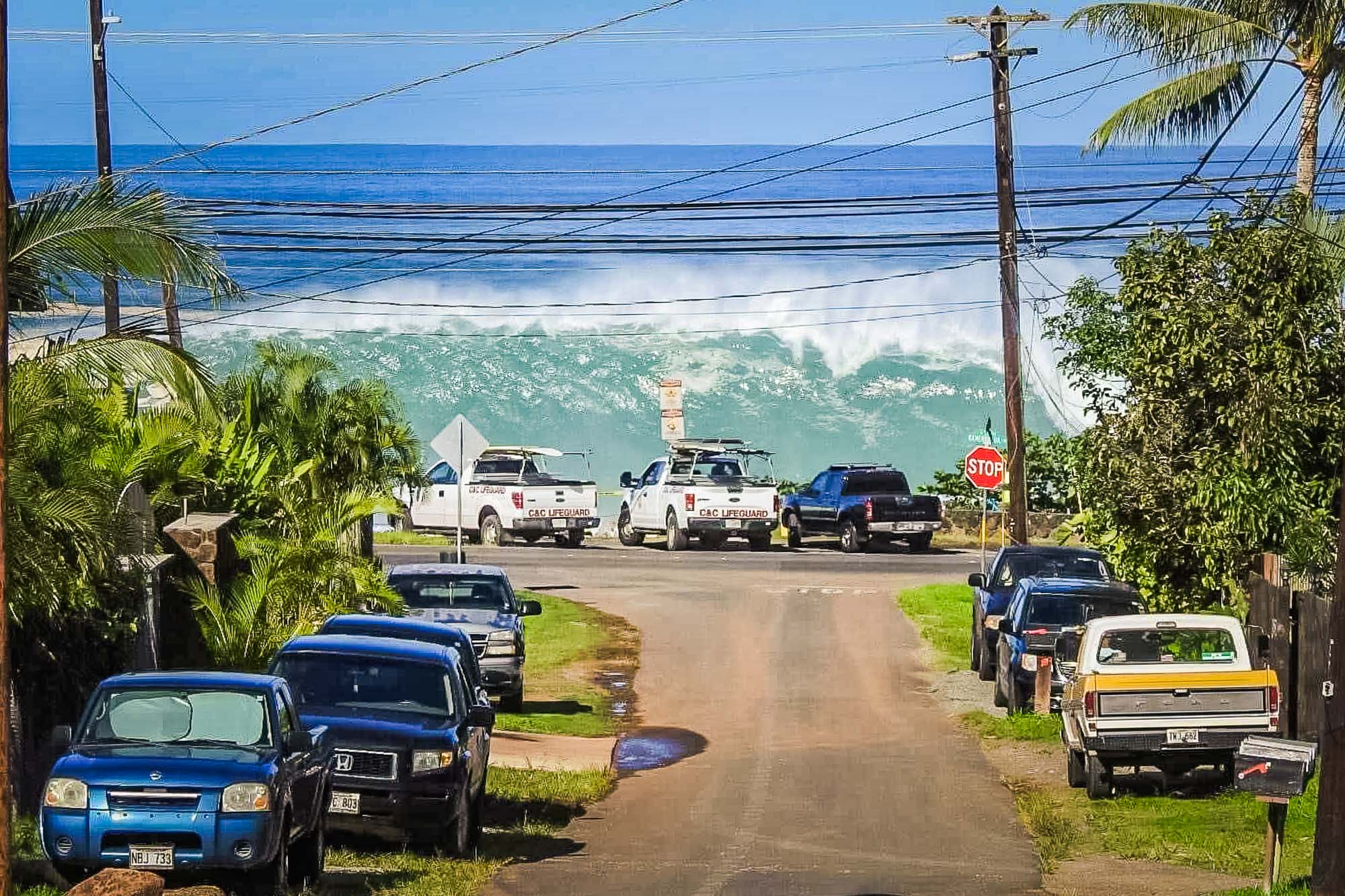 Haleiwa, Hawaii
Steph, our Social Media Manager, moved to Hawaii this year when her travel plans were canceled due to COVID-19. She settled in Haleiwa on the North Shore; here are some of her favorite local spots she's discovered since.
Food
Ken's Fresh Fish
Fresh island fish fillets, various handcrafted poke, dried fish, and sashimi. Ken's also offers plates of fresh cooked fish shrimp and steaks. Also watch for lunch specials, namely known for their famous ahi "yellowfin tuna" katsu and the fresh, never frozen, poke. The fish will melt in your mouth.
Mayas Tapas & Wine
Head here for locally-sourced ingredients on a worldly platform, with emphasis on Spanish and Mediterranean cuisine. Be sure to try Lost At Sea and the Shishito Peppers and Brussel Sprouts.
Hiking
Kuliouou Ridge Trail
This trail rises almost 1800 feet before peaking on the spine of the Ko`olau Ridge. It's a great hike and a tough run, for it is steep, but it is very run-able and offers a great reward in the form of spectacular views. The locals say that you're supposed to run to the top, come back down to the picnic table, and then run back to the top again. Pack extra water and snacks!
Beaches
Lanikai Beach
A beautiful beach with the iconic islands in the background is a great spot for photos and swimming in the calm waters. Lanikai is recognized as being a great place to watch the moonrise over the Mokuluas, especially during the full moon. Occasionally during the year, the sun will rise directly between the Na Mokulua islands.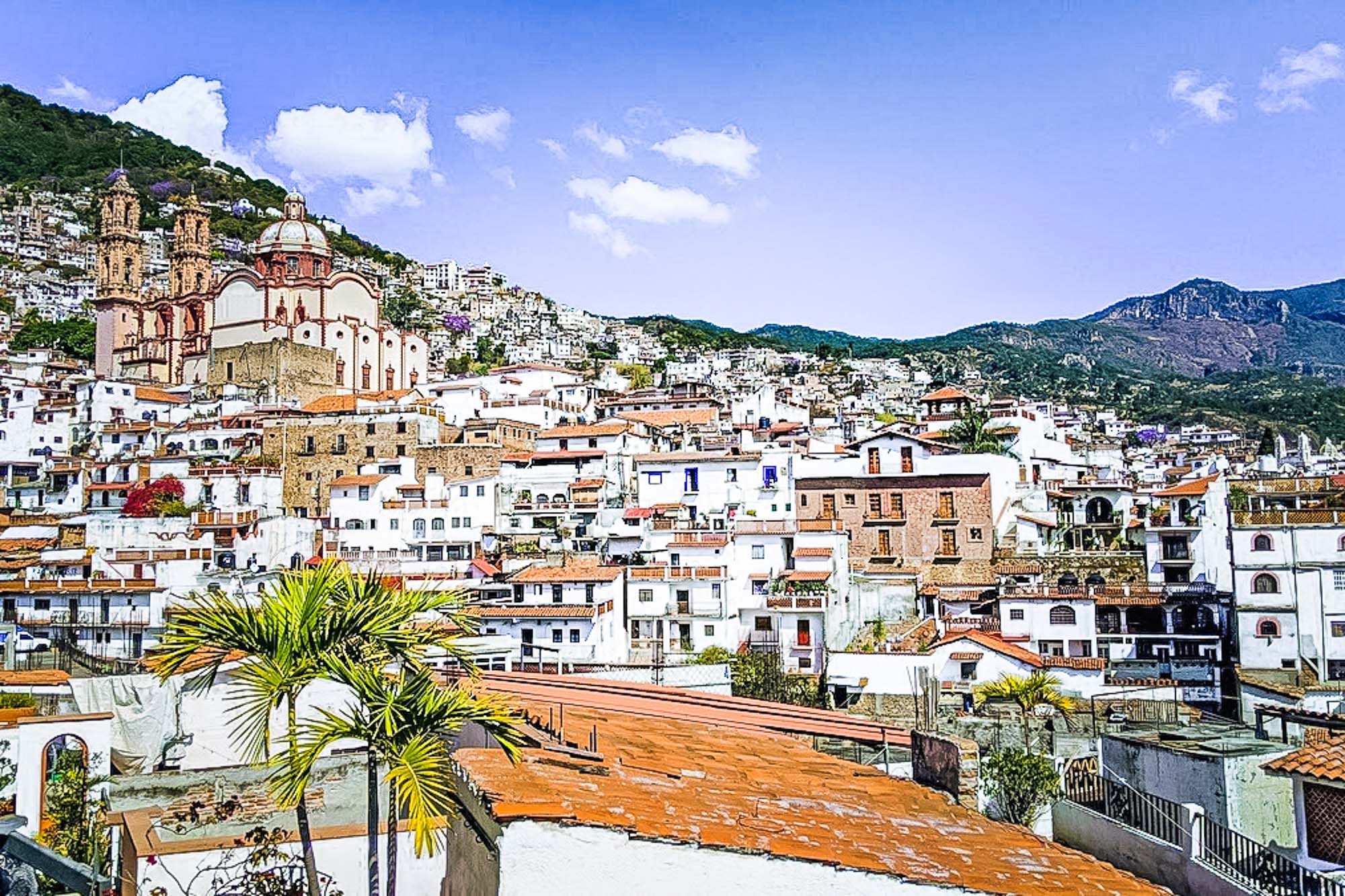 Taxco, Mexico
Before lockdown, Lolly—our Content Writer—took a 3-day trip to Taxco, Mexico from her homebase in Mexico City. Here's what she recommends you check out if you ever find yourself in Mexico's silver capital:
Stay
Hotel Boutique Pueblo Lindo
Offering breathtaking views of the surrounding city with its brilliant white buildings, this boutique hotel is perfect for lounging (there's a pool), eating (they have a great onsite restaurant), and relaxing (terrace drinks anyone?). 
Activities
Pozas de Atzala
More commonly known as the Pozas Azules, the Pozas de Atzala offer an incredible natural landscape with beautiful, natural pools for swimming. You can easily spend a few hours or even a full day here. Take a combi (shared shuttle) from the center of Taxco to arrive (it should be 40 minutes to an hour drive). Beware that during the winter months, although the climate is perfect, the water is chilly! 
Silver Ring-Making Airbnb Experience
This was my first time doing an Airbnb experience, and I loved it! Gustavo is a local silversmith that takes you through the entire ring making process: from sizing and design to filing, hammering, soldering, finishing and polishing! He shows you the art of jewelry making while making you feel at home in his workshop.
Eat
Plazuela de San Juan
This adorable plaza has many restaurants, but the true gem is a late night tlayuda stand that pops up in the evening hours. Stop here on your way home from a night out or make a point to wander out for these tlayudas—they're worth it (try the tlayuda de cecina).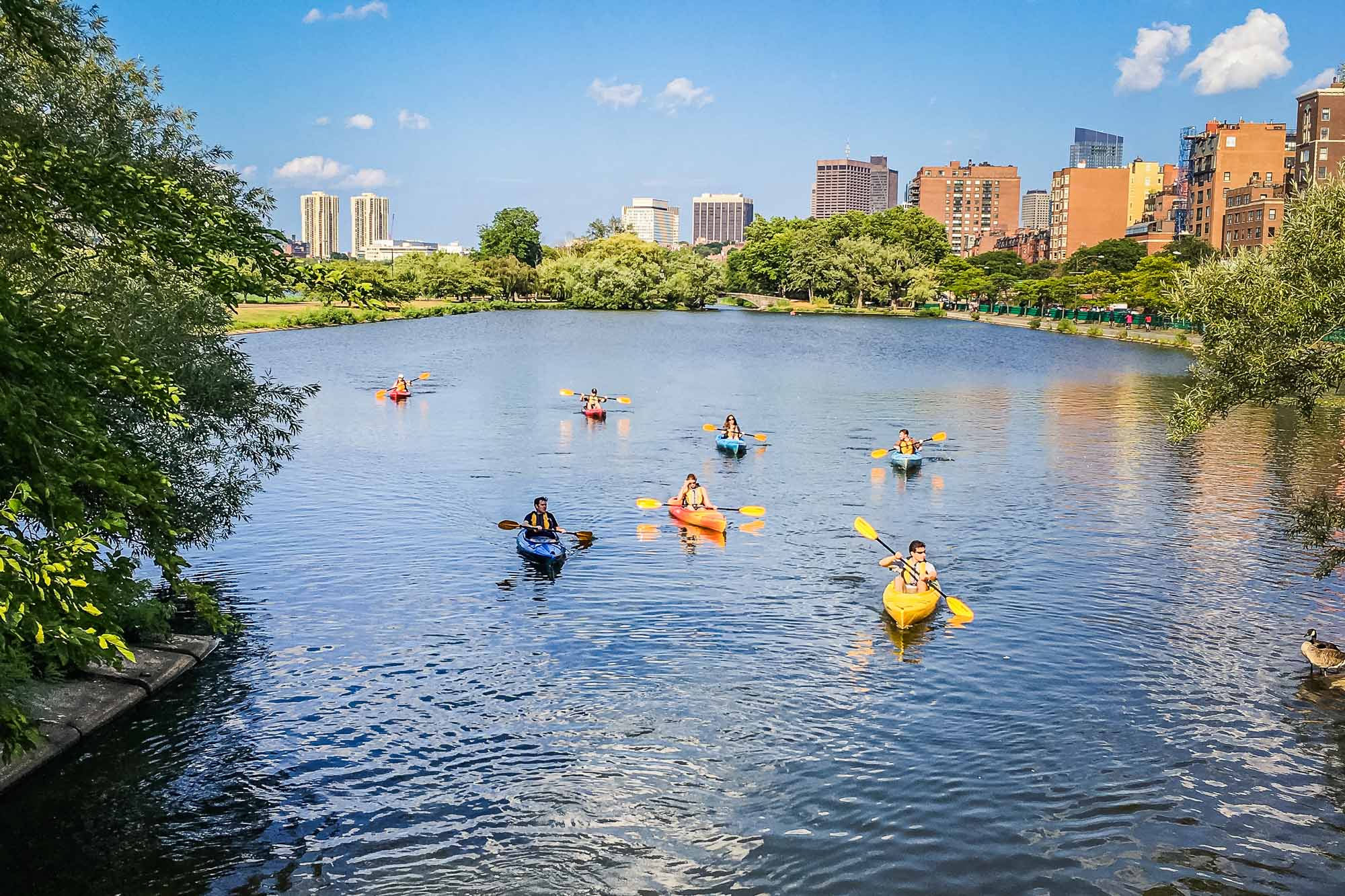 Boston, Massachusetts
During lockdown, our founder Jacqueline has been dreaming about all her favorite spots in Boston. After moving to Boston in 2011, she did a 4 month course at Cambridge School of Culinary Arts – so she can talk about food for days on end! Here are just a few of her go-to spots:
Food
B&G Oysters
Nestled in the cozy streets of the South End you'll find B&G. Start with oysters and a crisp white wine. Then move on to the scrumptious lobster roll (perfect in any season) or your choice of fish. In the spring, try the sugar snap pea & ricotta salad – it's perfect. Summertime calls for sitting outside on the patio. Oh, and the chocolate mousse with toffee crumble is a perfect end to the evening.
Tatte Bakery
Yum! First thing, a cappuccino (Stumptown) and walnut sour cream coffee cake is a great way to start the day. Otherwise, I skip the pastries (although many love them) and go straight to her delicious savory dishes. I love the warmth of the Israeli spices woven into the dishes, whether the various shashuka, crunchy halloumi salad, fattoush salad, or lamb sandwich. Think za'atar, cumin, labneh, and more.
Coffee
George Howell
Before there was Starbucks…there was George Howell. And now he's back! He started raising the level of specialty coffee in 1974…and sold to Starbucks in 1994. But that's just the interesting back story. I go for the excellent espresso! Tarrazu happens to be my favorite. Oh, and if they have the gingerbread cake, definitely try a piece.
Art
Isabella Stewart Gardner Museum
Walk into the doors of a palatial home at the Isabella Stewart Gardner museum. It's the only museum where the owner's will dictates where every piece is displayed…such that after the notorious unsolved art heist in 1990 of famous artists like Rembrandt and Vermeer, the empty frames still hang on the wall. Don't miss the courtyard. You'll feel transported to another country.
---
Follow the team on Instagram:
https://www.instagram.com/jacq_hampton/
https://www.instagram.com/arestia/
https://www.instagram.com/travelswithlolly/
https://www.instagram.com/stephseber/
https://www.instagram.com/syleefood/
https://www.instagram.com/4feet_wandering/