We may not be able to travel to far-off destinations, but we can still feel like we're there!
With summer in full swing, we've been doing our best to find a little adventure via hiking and road trips. Still, as passionate travelers, we can't help but dream about our next trip to another country.
Since we don't know exactly when we'll be able to book that trip—or even enter that country—we've been doing some digging into which closer-to-your-home destinations can make us feel like we're abroad that we can get to more safely and easily. Discovering a completely different world just might be closer than you think.
---
United Kingdom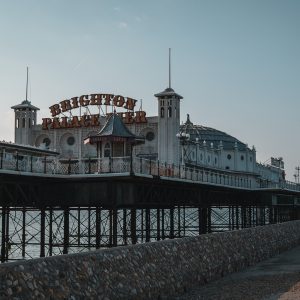 SUSSEX
India via Brighton
The Royal Pavilion in Brighton, Sussex resembles an exotic palace in India. Commissioned by George IV in 1783, the recently reopened Royal Pavilion allows visitors to explore the Prince's many treasures, art gallery, banqueting room, great kitchen, music room, saloon and more. While in Brighton, why not also take a stroll down Palace Pier, explore the Lanes for shopping and art galleries, and check out Vel or Manju's (when it opens back up) for delicious Indian food?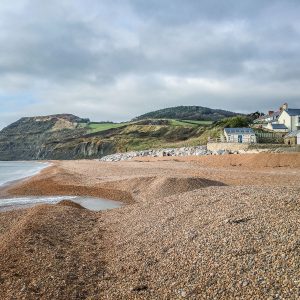 DEVON
Switzerland via Little Switzerland
You guessed it, in Little Switzerland you'll feel like you're in…Switzerland! After Switzerland closed off its border to British travelers during the Napoleonic Wars, Little Switzerland was born. Visitors to the area christened it Little Switzerland due to "something distinctly Alpine in its appearance"—as remarked the poet Robert Southey—and because it was evocative of their earlier adventures through the Alps. Made up of Lynton & Lynmouth, travel to Little Switzerland to enjoy the Swiss architecture and coastal paths, take the fully water-powered Cliff Railway, and marvel at the river gorges, rocky walking paths, deep woodlands, and steep hilly setting—all reminiscent of Alpine villages in Switzerland.
United States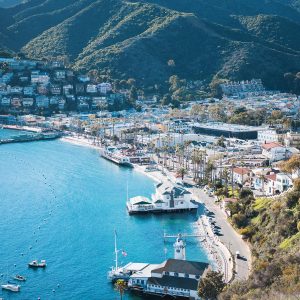 CALIFORNIA
The Amalfi Coast via Catalina Island
Feel like you're in Italy's Amalfi coast by hopping over to Catalina Island in California. From Long Beach, it's an hour-long ferry or short helicopter ride over to Avalon, where you'll feel like you've been transported to the beautiful Italian coast—with cliffside buildings and a harbor spotted with sailboats surrounded by mountains. Enjoy the beautiful beaches, rent a golf cart to explore the island, see the bison herd, hike one of the many trails, and take in the lush, green landscape that will remind you of Positano.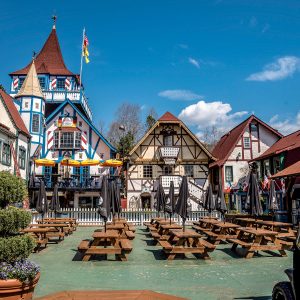 GEORGIA
Bavaria via Helen
Want to feel like you're in Bavaria? Head to Helen, Georgia in the heart of the Blue Ridge Mountains. Helen is a re-creation of a Bavarian Alpine village, complete with cobblestone streets. Not only is it quaint and cute, but there are also plenty of things to do. Savor German delicacies like sauerbraten, tafelspitz, bratwurst, schnitzel and more at Hofer's bakery & cafe, Bodensee, or The Heidelberg. You can listen to music after dinner at The Heidelberg or grab a stein of beer at the local Hofbrauhaus. Work off the calories on the numerous hiking trails, and if it's summertime, cool off with some tubing and float down the nearby Chattahoochee River. On your way up from Atlanta, you might even break for a hot air balloon ride over the mountains.
Spain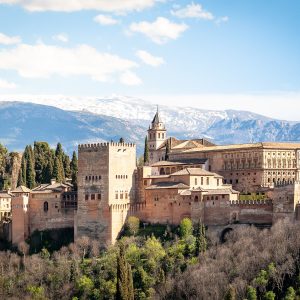 Morocco via Granada
Feel like you've slipped down to Morocco by visiting Granada, Spain. Known for its Moorish influence, Granada is home to the incredible Alhambra, a small fortress later converted into a royal palace in 1333 by the Sultan of Granada. You can also visit the Bañuelo, the oldest Arabic baths in Spain, and Albaicín, the old Arabic quarter.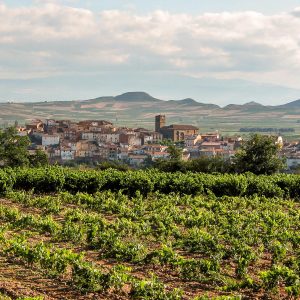 Tuscany via La Rioja
Feel like you're in Tuscany by visiting Spain's wine country, La Rioja. You can start by visiting Logroño, the region's capital, to stuff yourself with pintxos/pinchos (tapas), then head out to smaller towns like Briones, Laguardia, and Haro (where the wine battle happens every year), stopping at incredible wineries along the way. To get a sense of extremes, stop by family-run López de Heredia Viña Tondonia where they've made wine in traditional ways for over a century. Then venture to Marqués de Riscal, which leverages the latest in technology and has a chateau designed by Frank Gehry.
Here are a few Instagram accounts that pay homage to these beautiful destinations: