Rich culture and cheap tacos await you in North America's largest city
There's always something new to discover each time we go to Mexico City and with so much ground to cover, it can be a little intimidating to figure out where to start. Thankfully, Portico has you covered with our Local Finds for CDMX.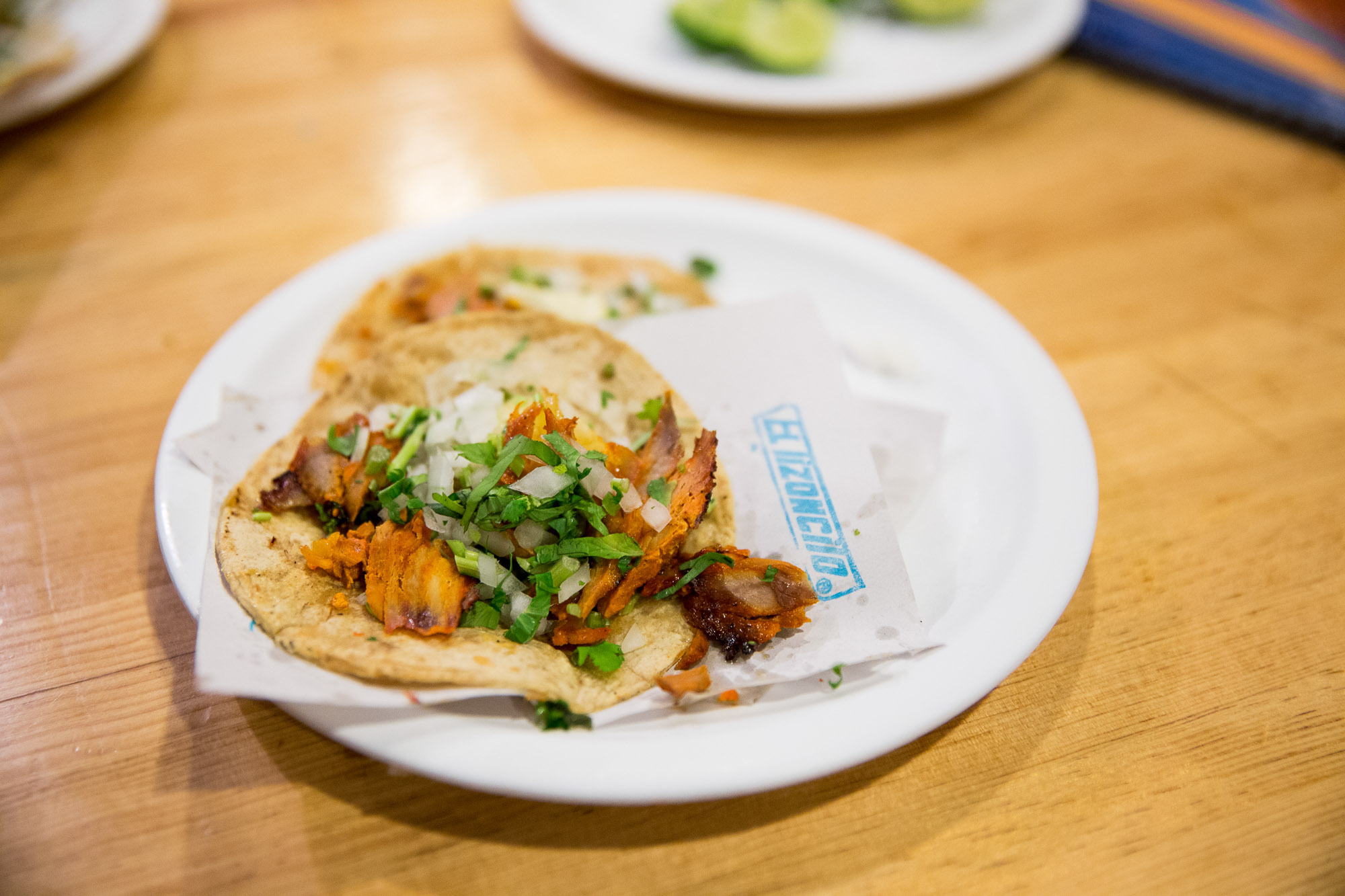 Tacos
So delicious we had to give it its own section. It's hard to go wrong eating tacos anywhere in Mexico City, but we had to give you some of our favorites. First of all, real tacos are a little different from maybe what you've experienced, especially in the US. They're smaller than you might think and simply include meat and maybe one topping like chopped onion with cilantro. The first place worth mentioning is El Pescadito. There are several locations and you must try their crispy shrimp taco. For authentic al pastor, you'll want to head to El Tizoncito, where it's argued the al pastor taco was invented. If you're craving cochinita pibil (pork), you'll want to try El Maquech Púrpura. For something unique, we love El Autentico Pato Manila for its all duck taco menu (note, there are only a few bar stool seats, so not ideal for a big group). There's even an Asian inspired one that is a must-try. If you're a vegan or vegetarian head straight on over to Los Loosers for their rotating menu of delicious plant-based tacos (and best vegan in general).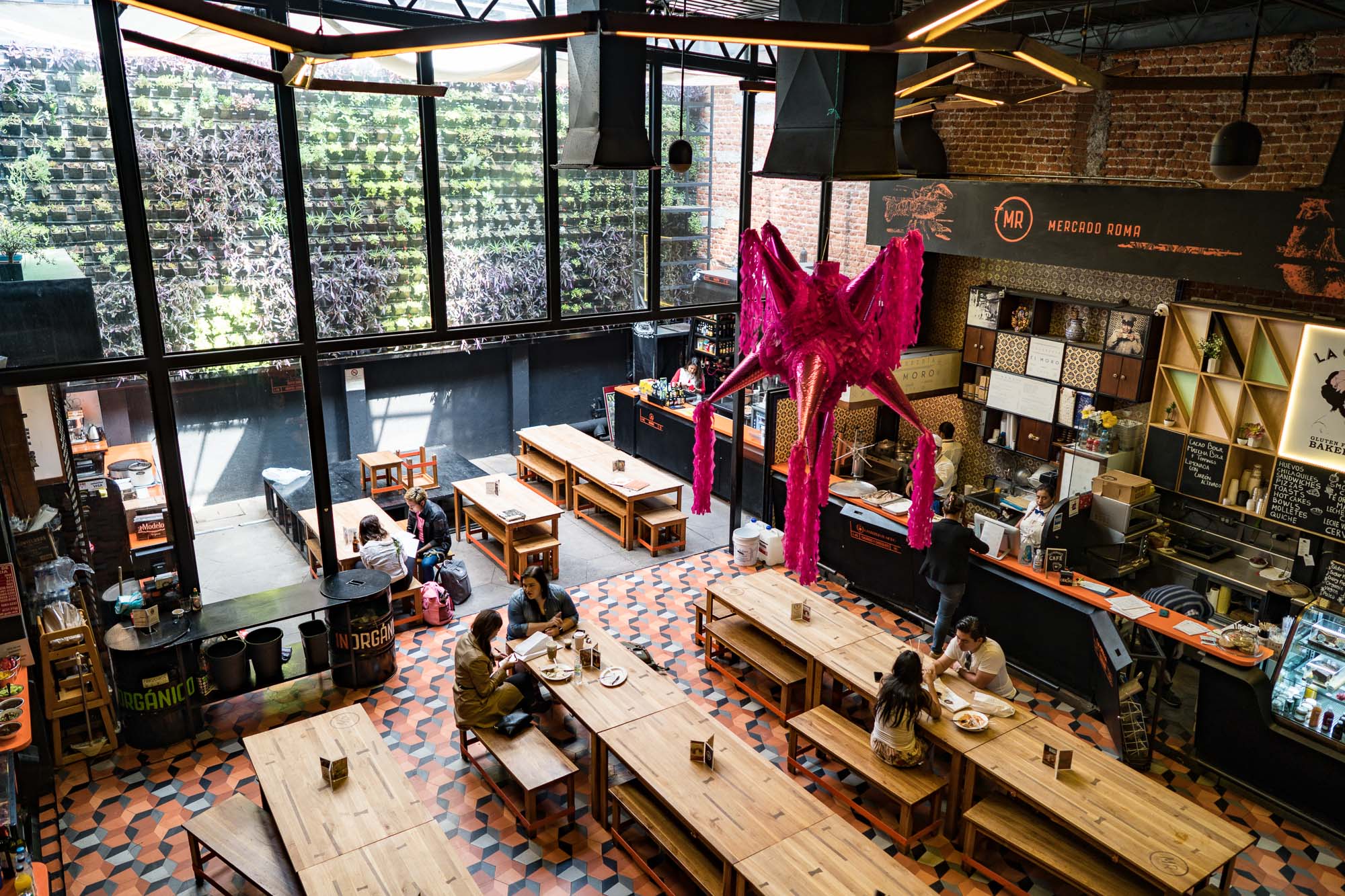 Eat
When you're not busy consuming tacos, there are so many other delicious things to eat. Casa del Fuego and Lardo are great for breakfast. Azul Historico one of the best restaurants of refined traditional Mexican cuisine that you can find in the city (and has two other locations in Condesa and inside the National University). Huset and Cabrera 7 are also favorites for authentic Mexican food, and Chilpa is known for its incredible chilaquiles. Mexico City also has some world-class fare, including these three that have appeared on lists of the 50 best restaurants in the world: Pujol, Quintonil, and Máximo Bistrot. If you're looking for street food, the Tuesday market in Condesa Tianguis is awesome to walk through on its own, but come hungry. Another great place to try is Mercado Roma, very trendy food hall where you can find all kinds of different things to try (don't miss the churros).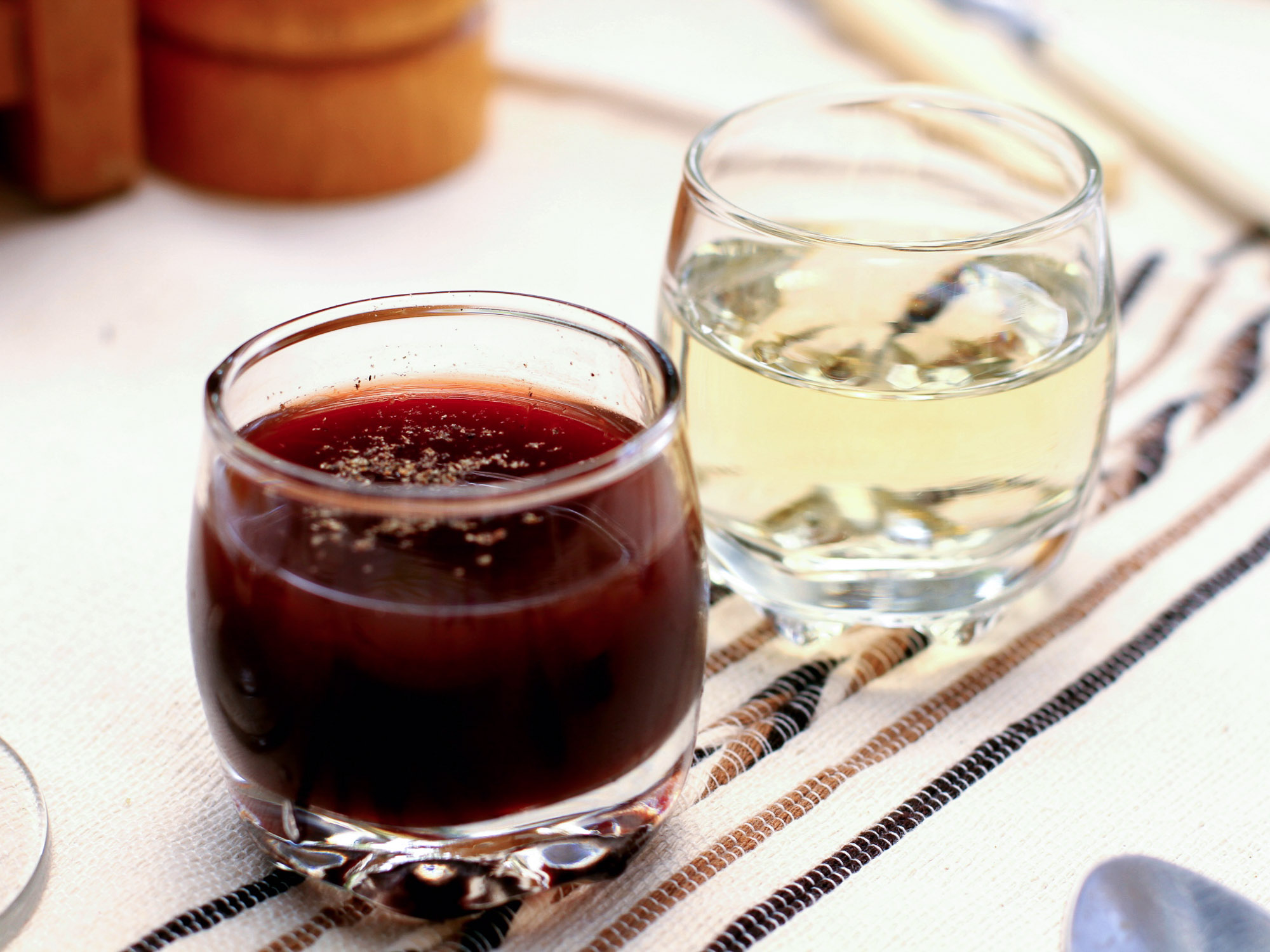 Drink
You can find a margarita almost anywhere, but ordering one typically brands you as an extranjero (foreigner). To drink like a local, you'll want to sip tequila when it comes in a shot glass to enjoy it, instead of throwing it back. If you're looking for fancy cocktails, hit GinGin and Xaman. There's also Limantour Roma, ranked as bar #14 in the World's 50 best bars, great for cocktails using all of Mexico's delicious natural ingredients. For mezcal, look no further than Bósforo Mezcalería. Considered the best mezcalería in the world they are always playing awesome music (but it gets extremely crowded on weekends, so go during the week). Speaking of music, Pulqueria Los Insurgentes has four floors, two DJs, a rooftop, and it's a great place to try pulque (made from the fermented sap of an agave plant. It's a mixed crowd of all types of chilangos (Mexico City locals), which is hard to find sometimes. And Casa Franca is a great jazz bar.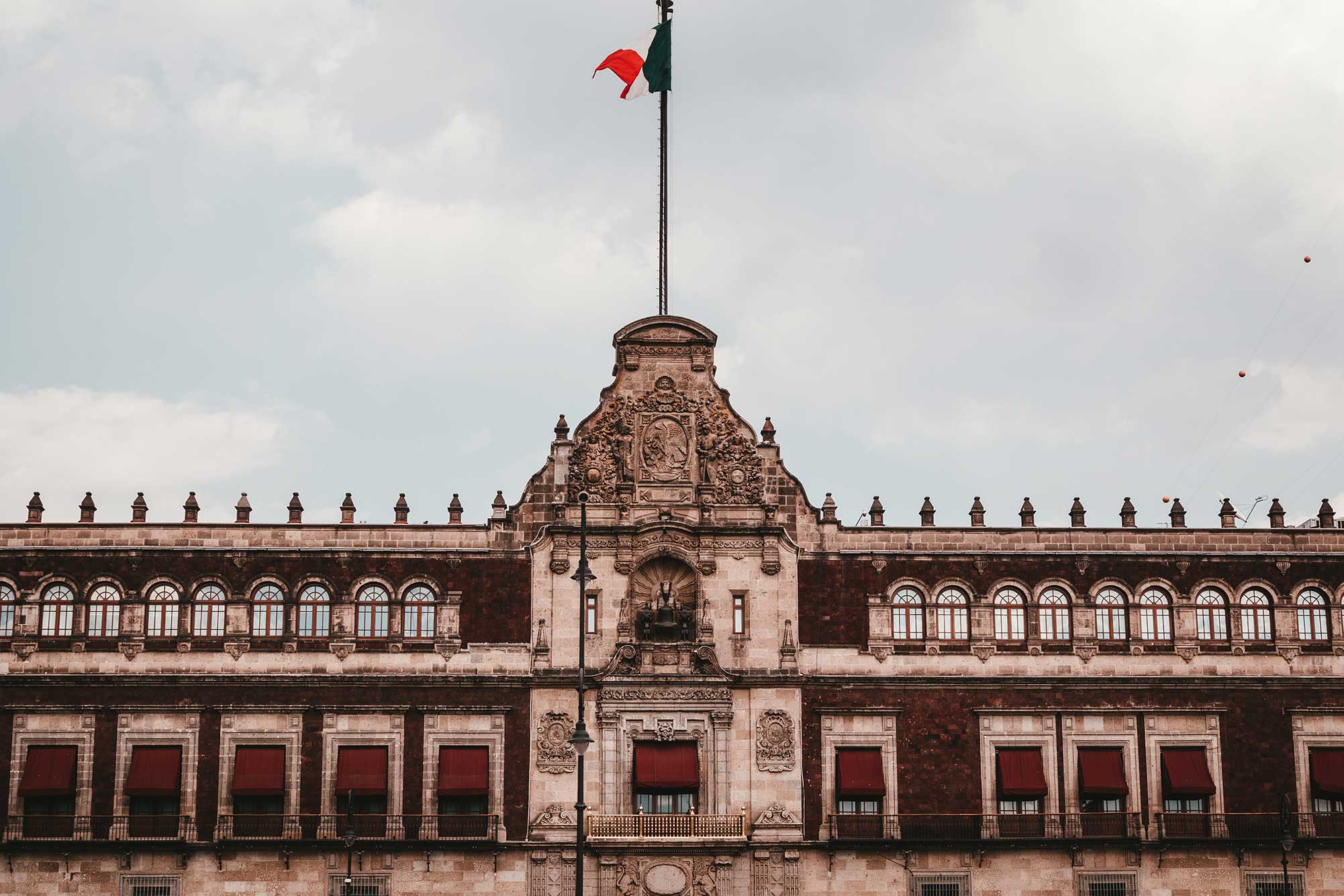 The Zocalo
Head to the historic center of Mexico City, the Zocalo, the third largest central square in the world after Tiananmen in Beijing and the Red Square in Moscow. On the square is the Cathedral and the National Palace, where there are many Diego Rivera murals, including a massive one with Mexico's history. Behind the Cathedral, to the right, you can visit Templo Mayor, which are ruins of the Aztec pyramids. Opposite of the Cathedral in the square is El Gran Hotel de la Ciudad de Mexico with a breathtaking Tiffany stained glass roof. From there, it is a quick walk to the Alameda Central, a garden with various sculptures and the beautiful Palacio de Bellas Artes. They often host concerts and shows, like the beautiful Mexican folk ballet. Line up when it opens in the morning to purchase tickets. For a great view of the Palacio, head to the top floor of the Sears directly across the square. There's a cafe up there where you can enjoy a beverage and the incredible view.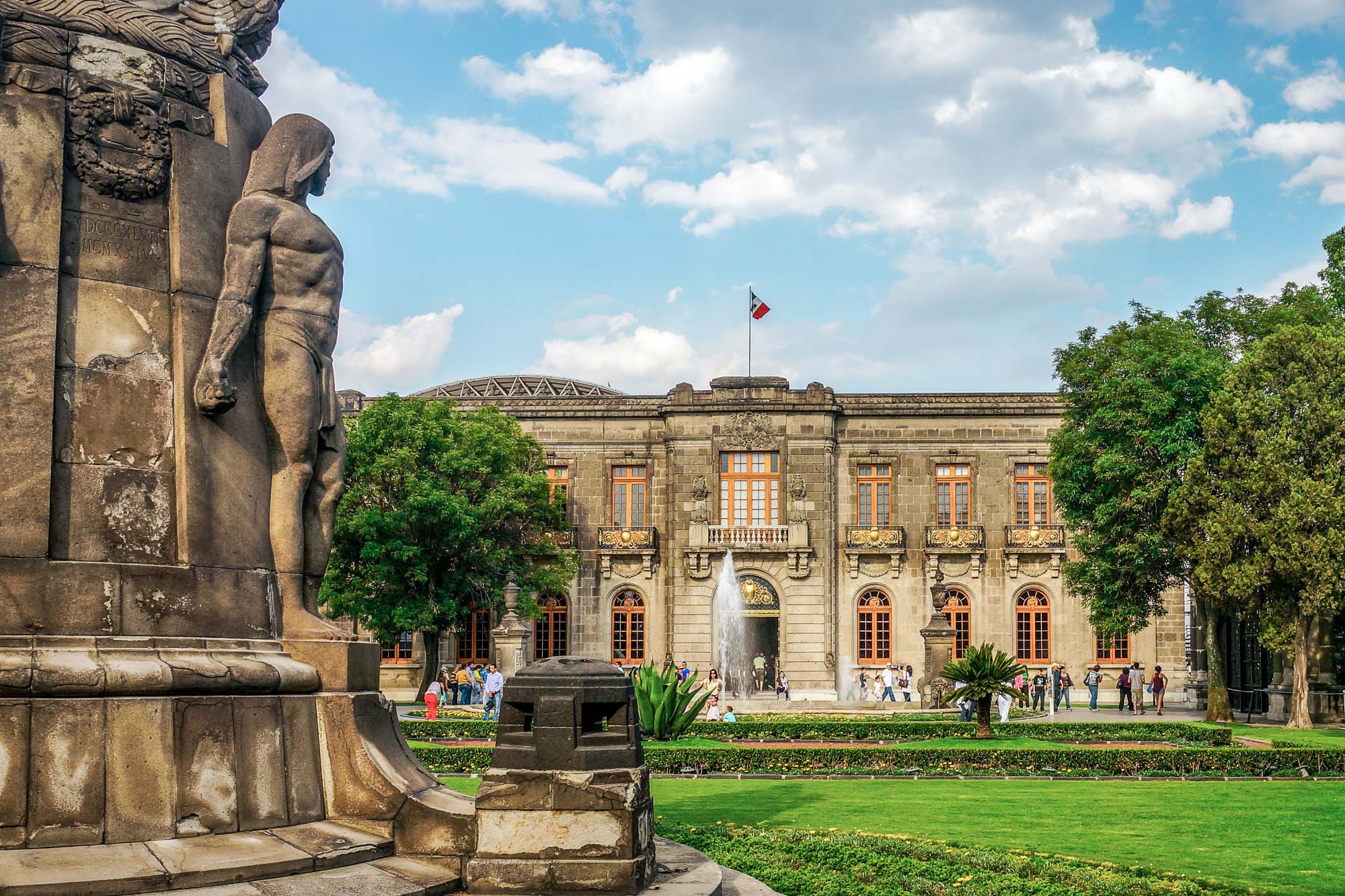 Museums & Art
Most museums in CDMX are closed on Mondays so plan accordingly. To see historical art and archeological finds through the centuries, head to the fascinating National Museum of Anthropology. Be sure to check out the "Papantla voladores" out front, which is a free show they do every hour where men climb to a very high post and "fly" down by hanging from the feet. When you're done, cross Avenida Reforma to reach Castillo de Chapultepec in the massive park Bosque de Chapultepec. When you're done, rest at the base of the castle in the Audiorama, a garden where there are lovely benches in the shade and they play classical music. Frida Kahlo's home Casa Azul is in Coyoacan, a beautiful neighborhood in the south. Buy your ticket online ahead of time to avoid the line. When you're done, go to the Coyoacan Market for the best churros, ceviche, and tostadas. For contemporary art, the Museo Universitario de Arte Contemporáneo (MUAC) has world-class exhibitions. There's also the very cool Museo Jumex.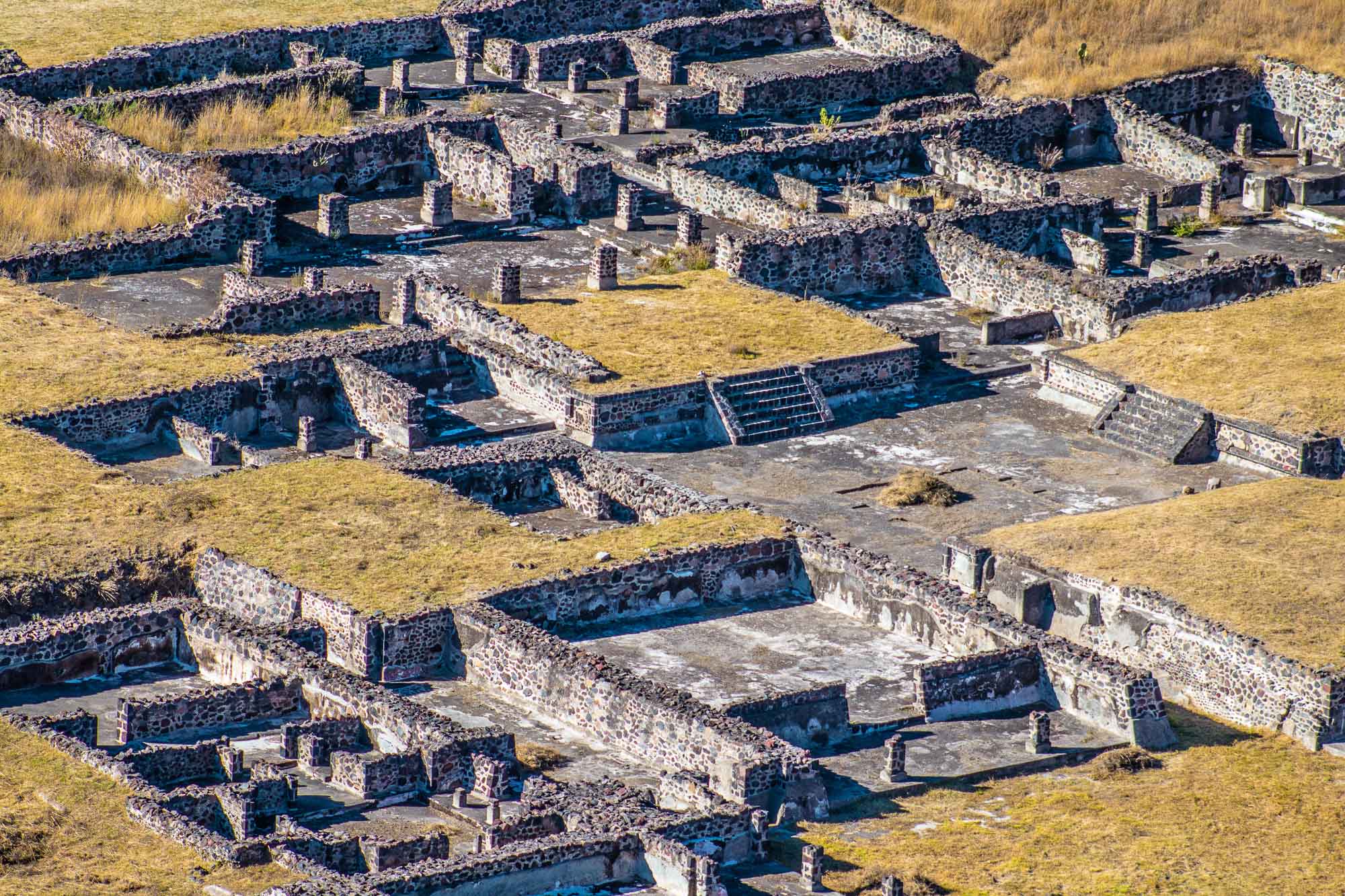 Other things to do
Take a ride on the canals of Xochimilco on a trajinera (boat). It's an unforgettable, colorful party boat ride with food, drinks, and music. We also would be remiss not to mention Teotihuacan. It's a UNESCO world heritage site with breathtaking ancient pyramids. It's a little bit outside of the city and will take the better part of the day, so we recommend taking a tour that will drive you to and back from the city and provide a guide for some historical context. Pop your head into the Biblioteca Vasconcelos – it looks like a library from the future. For all the Mexican artisanal shopping you can handle, you can find everything at the Mercado De Artesanias La Ciudadela–textiles, shoes and clothes, pottery, you name it. Finally, of course there's going to be great lucha libre, Mexican Wrestling, in Mexico City. There are a few places to watch but Arena Mexico is a popular spot.
Photos taken by (from top to bottom) City Foodsters, Nan Palmero, Daniel Dionne, Alejandro Barba, GameOfLight, and Alejandro Morelos.