Fun ideas for you to experience Music City USA
With the weather down south cooling down, it's the perfect time to take a trip to Nashville. We love it for its music scene, which is more than just country, as well as its crazy good food. And even if you can't escape soon, check out our favorites and save everything you love on Portico for the future.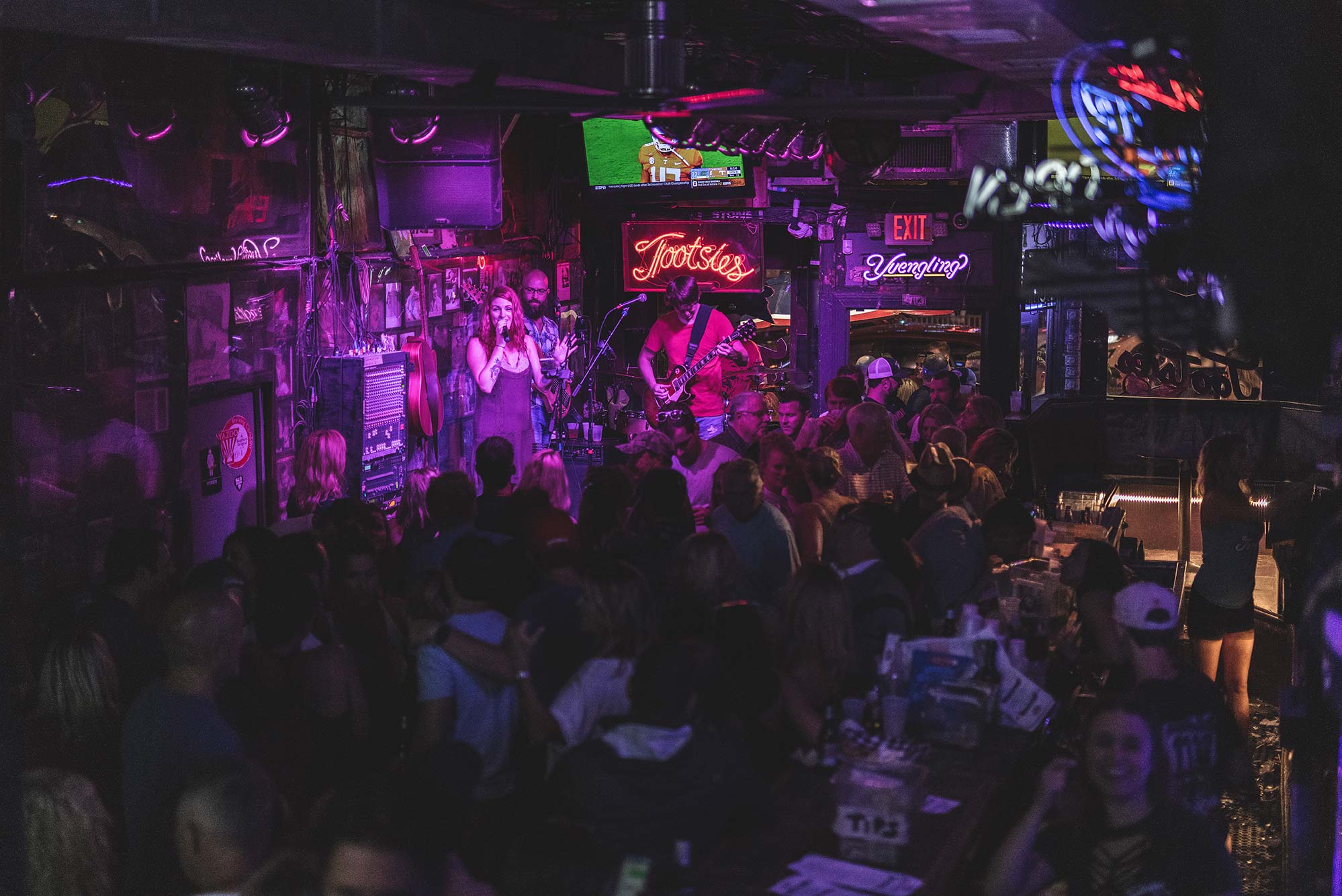 Music 
We'd be remiss to not mention music first for Music City. With live music playing somewhere 24 hours a day, you can get your country or any other genre of live music fix somewhere in town. Find popular and good ol' honky tonks by strolling Broadway. Tootsies Orchid Lounge is always a crowd pleaser and we like Tin Roof, but let your ear be your guide–you can't go wrong. The hit show Nashville made The Bluebird Cafe popular, but it's long been a favorite where up and coming musicians or even established ones come to play music at this intimate venue. Avoid the line by purchasing tickets a week in advance. If up and coming singers and songwriters are your jam, check out The Listening Room Cafe. The Ryman Auditorium was the original venue for The Grand Ole Opry and still hosts a variety of acts, big and small. Catch their bluegrass nights if you happen to be there in the summer. The Ascend Amphitheater hosts big concerts and names year-round and outside. To completely avoid the twang, Marathon Music Works, Exit/In, and The Basement are great spots to check out everything from rock 'n roll to alternative.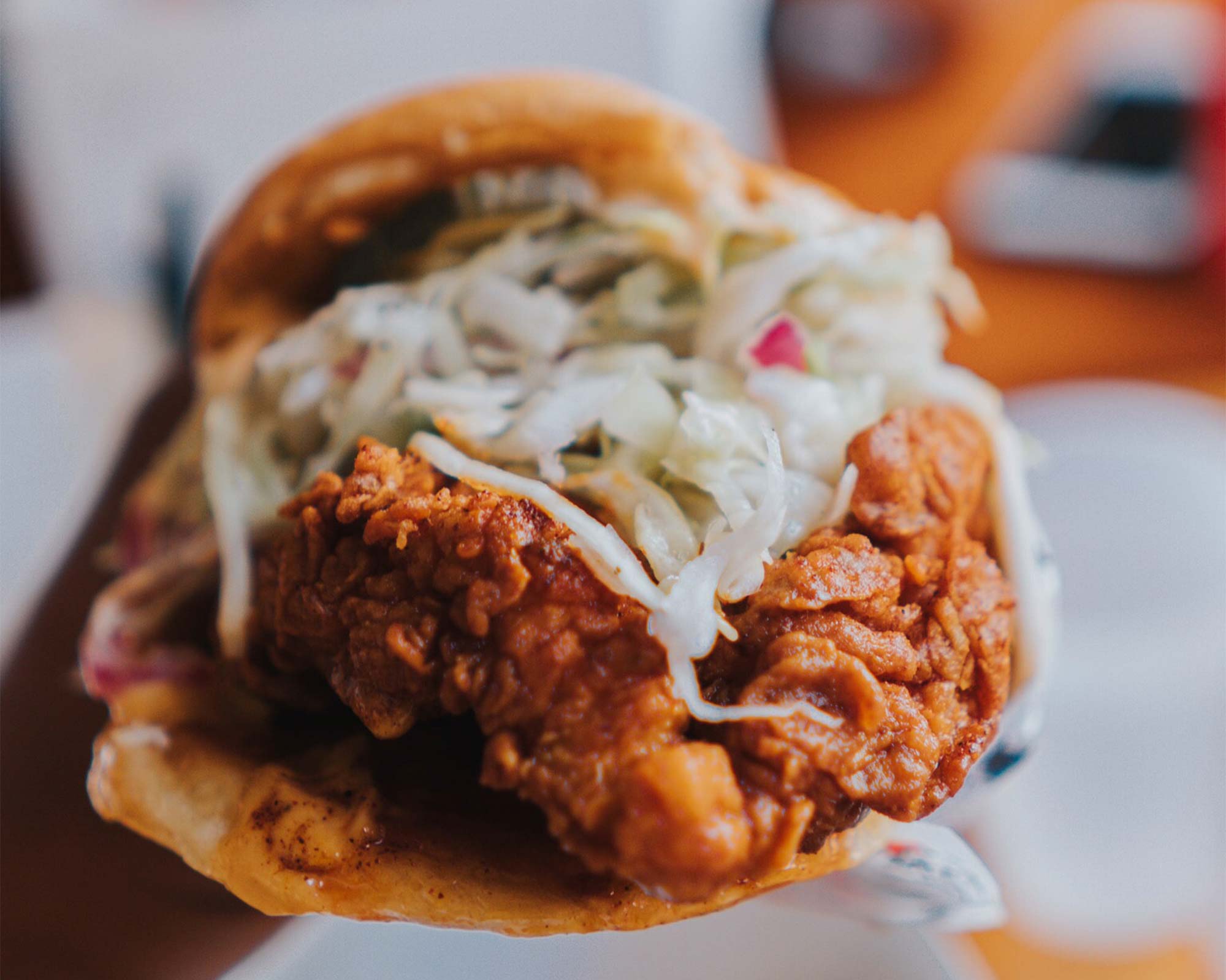 Food + Drink
Calling all Epicureans: Nashville is famous for its southern food, namely hot chicken, BBQ, and southern comfort food. If you're looking for hot chicken, Hattie B's is the most popular. Pro tip: The line is always long so skip it by calling and ordering ahead for pick up. The locals love Prince's, but their hours are tricky and you have to wait in line, so plan accordingly. For BBQ, Jack's is great and right downtown on Broadway, but locals swear by Martin's. For something more elevated, The Catbird Seat is a 32-seat restaurant that surrounds the kitchen and offers a $100 tasting menu (reservations needed and note that it books up fast). For more fancy southern comfort, put Husk on your list. We love brunch there and the cornbread is a must. You can find down and dirty comfort food at Monell's and it's the best deal in town with all you can eat for $20. You'll sit at a round table with a bunch of strangers and they just keep bringing food–a seriously great and true Southern experience. We'd also be remiss not to mention southern favorite Biscuit Love Gulch and seafood spot Henrietta Red. For cocktails, check out the East Side where you'll find Rosemary, Bastion, and The Fox. Or if you like speakeasies, just try and find The Patterson House, Old Glory, and Black Rabbit (don't worry, you'll be able to find them with Google). There is also a growing brewery scene in Nashville. Bearded Iris and Tennessee Brew Works have a wide selection of local brews. If beer isn't your thing, Diskin Cider offers a number of incredibly unique ciders (and board games). And for a fun experience, Pinewood Social has craft cocktails, incredible food, an old school bowling alley, and in the summer they have outdoor games, a bar out of an airstream, and a pool. If you go at night, it has an incredible view of the Nashville skyline as you leave.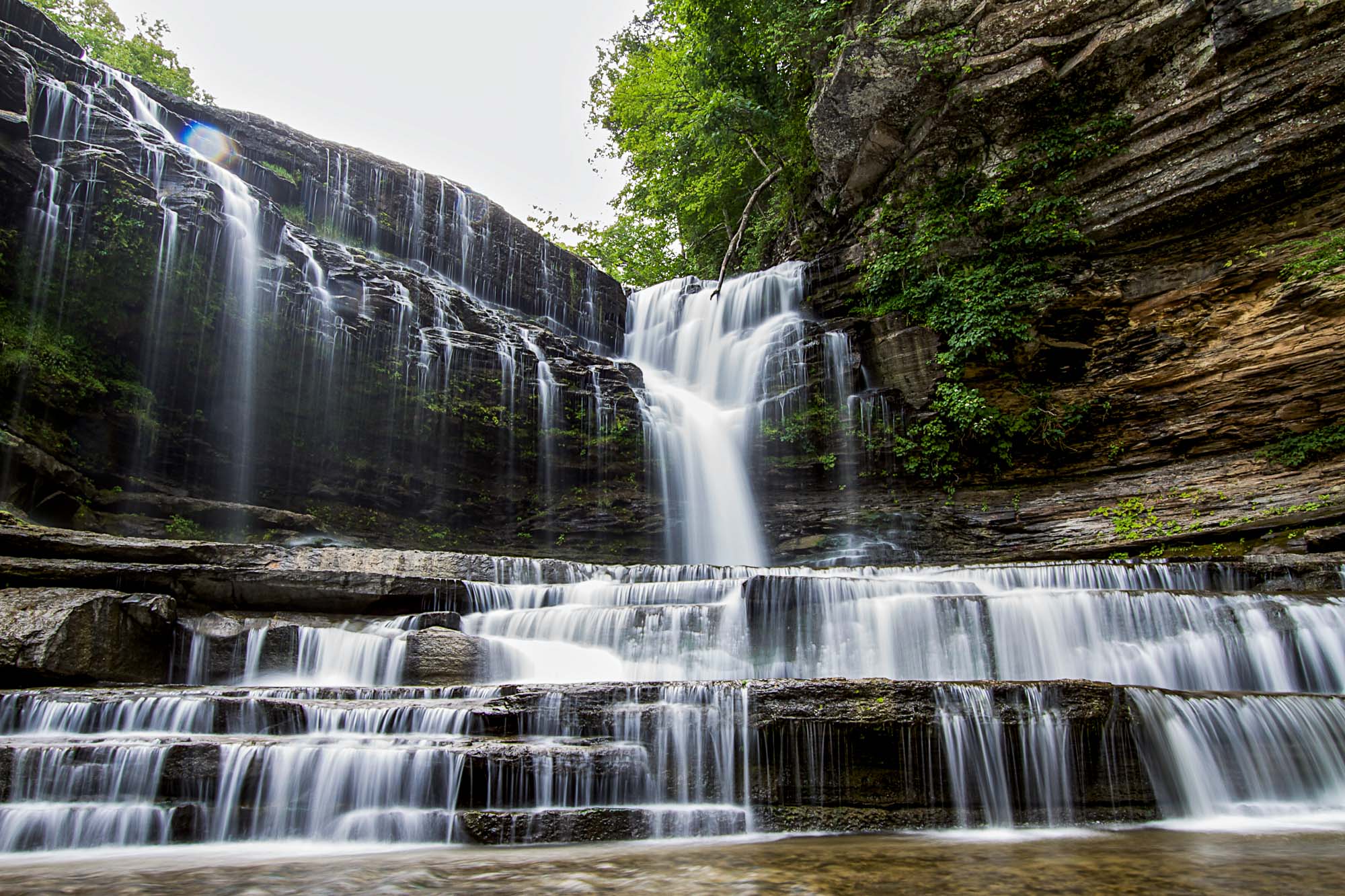 Nature 
Not far out of the city is beautiful Priest Lake or Radnor Lake for you Nature Enthusiasts looking for a little serenity. Or explore the incredible rock formations at the Cumberland Caverns (and if you haven't had enough music, they even have concerts there). And while the Great Smoky Mountains National Park is breathtaking, it's about four hours away. If you want to hike somewhere closer, Cummins Falls is lovely and only 1.5 hour out of town. Don't forget your bathing suit to swim in the falls!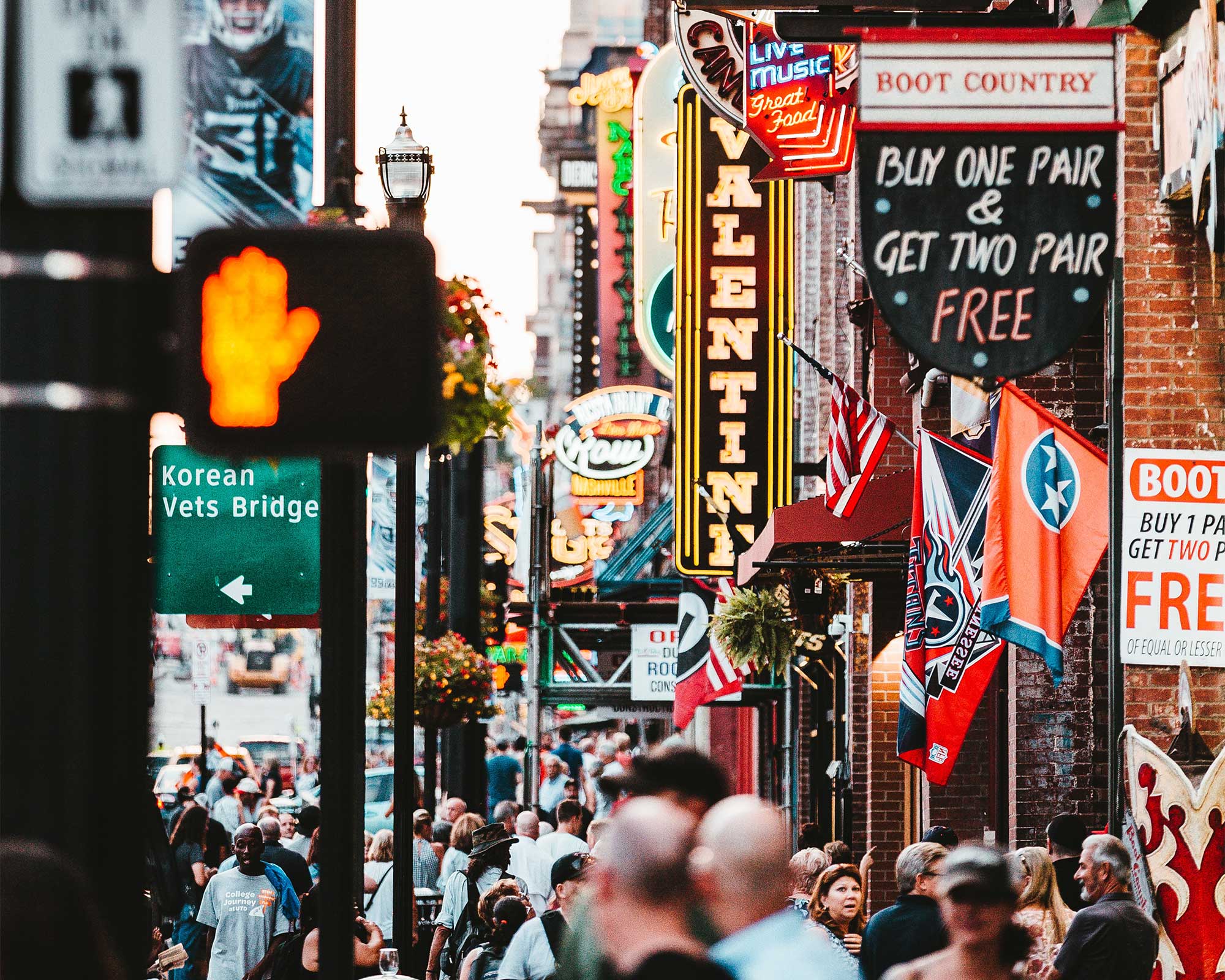 Culture
As we said, cruising up and down Broadway and popping into honky-tonks is a must. You can take a break at Acme Feed & Seed where there's still live music, but also a roof with a lovely view of the river. Tour The Ryman Auditorium during the day for some music history, and of course, don't miss the Country Music Hall of Fame. For you History Buffs, learn some Civil War history with a tour of the Belle Meade Plantation or visit historic downtown Franklin, which has Carnton Plantation. It's got a  small-town feel of local history and it's also a great place to walk around and shop. Stop and eat at the original Puckett's Grocery, a well-known southern food restaurant. Over in Centennial Park is a full-sized replica of the Parthenon–an oddity but very cool. At the Belcourt Theatre, you'll find independent and rare films– very popular with locals.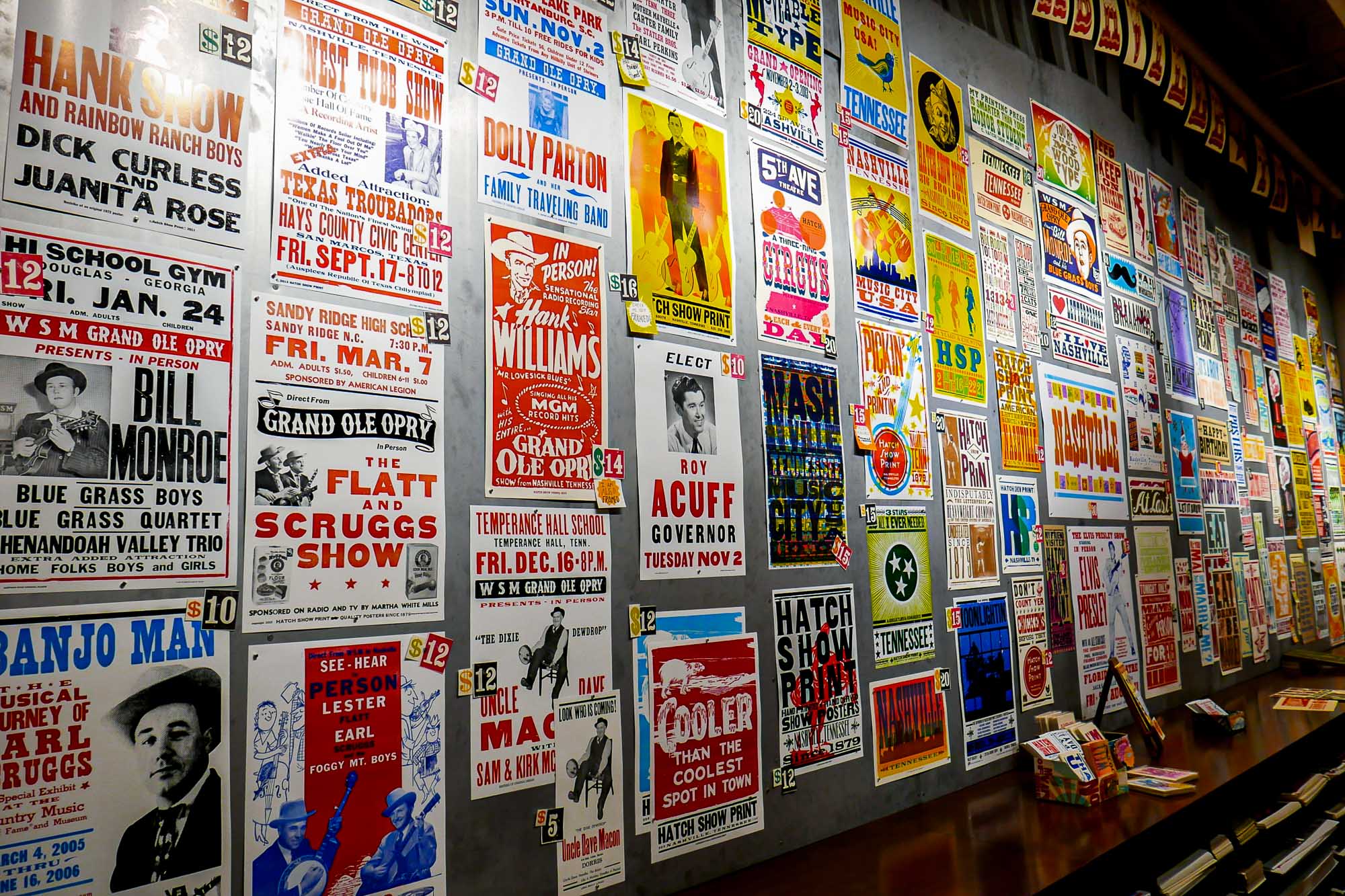 Shopping 
One of the oldest working letterpress print shops in America is Hatch Show Print and you can pick out some inexpensive, cool posters and souvenirs. For some chic threads, Reese Witherspoon has a women's apparel store, Draper James. It's over in 12South, a cute neighborhood that also happens to be shopping heaven and includes unique and killer jewelry at Judith Bright. We love Nashville-founded Nisolo for their handcrafted and ethically sourced leather goods and accessories. And for your bookworms and Learners, famed local novelist Ann Patchett has a book store called Parnassus Books filled with all her favorites (and even signed copies of her own books).
For more ideas, check out a Nashville Long Weekend Guide from Priya, one of our users who used to live there!