by

andreafcannon
I have lived in Utah now for 4.5 years and with Park City, UT only about a 30 minute drive from my house, needless to say I spend a lot of time here. This is not your tiny ski town. Instead, Park City is one of the most classic snow sport destinations in the country with no shortage of things to do. Come visit to find out why they say that Utah has the "greatest snow on earth". Home of the 2002 Winter Olympic Games, many of the Utah resorts were upgraded at the time to provide an enhanced experience. However, even if you want to spend more time on the sidelines than on the slopes, Park City has plenty to offer you as well. As this is geared towards winter travel, you won't find many of the spring/summer options that the area has listed here. Additionally, depending on where you plan to ski/snowboard as well as your budget, you will find a variety of options for where to stay from hostels, all the way to 5-star ski-in/ski-out resorts. There are plenty of Airbnb options as well. Either way, the last week in January-first week in February will be the most costly as this is when Sundance Film Festival takes place.
Sleep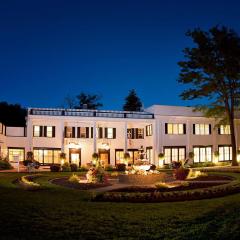 Homestead Resort
If you are planning to visit the Ice Castles or Homestead Crater and are looking for a place to stay that is close, you can walk to both from Homestead Resort. The vibe is almost like a collection of houses in a neighborhood. It is also pet friendly.
Eat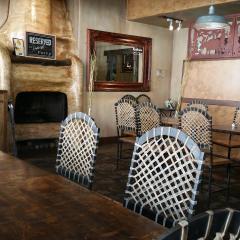 501 On Main
Great place for food and drink. Went right after skiing and got some amazing cocktails and a late lunch.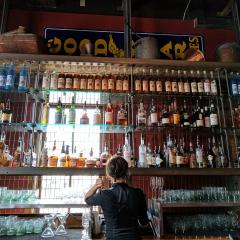 High West Distillery
Lovely place for drinks and meals. We have enjoyed visiting this place frequently when we are in Park City. It's one street back from Main Street and a classic Park City staple. This location is 21+ only so not appropriate for families/those underage. Bring ID.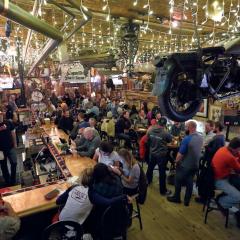 No Name Saloon & Grill
A fun place to hang out. Has an upstairs rooftop area and can see Main Street Park City. We have gone here specifically to watch games and to just hang out with friends.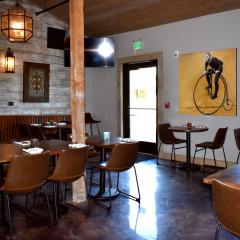 Midway Mercantile Restaurant
If you decide to visit the Ice Castles or Homestead Crater, you should definitely have one of your meals at Midway Mercantile. We liked our dinner so much that we came back for brunch the next day.
Places to See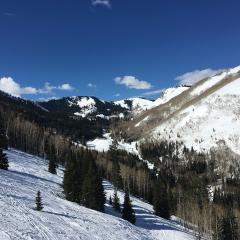 Park City Mountain
There are two resorts in Utah that do not allow snowboarders and one of them is Deer Valley. So if you are headed to Park City and don't want to go far to board, check out Park City Mountain Resort and The Canyons. Park City Mountain Resort and The Canyons are part of the Epic Pass.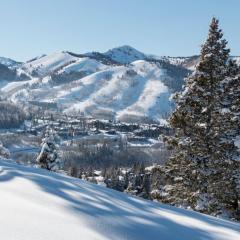 Deer Valley
While Utah is home to many ski resorts, Park City itself has Deer Valley, Park City Mountain Resort and The Canyons. A few years ago Park City Mountain Resort and The Canyons became one resort so now technically there are only two options. However, the combination of these two formed the largest ski resort in the country. For season pass holders, Park City Mountain Resort and The Canyons are part of the Epic Pass while Deer Valley is part of the Ikon Pass. Deer Valley does not allow snowboarders.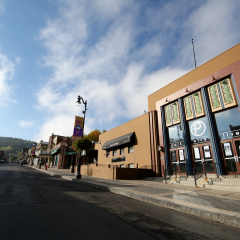 Park City Live
Park City Live is a concert and venue space in the heart of Park City on Mainstreet. Think of it as a more intimate experiejnce with your favorite artists. Definitely worth checking to see who is playing while you will be there.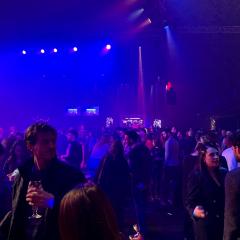 Sundance Film Festival Box Office
Sundance Film Festival is held annually at the end of January with the majority of the festivities taking place in Park City. If you are interested in attending, register to buy tickets in advance in the fall and you will be notified of the timing to purchase your tickets. However if you are past the window to register for tickets, you can find shows to waitlist via the festival's app.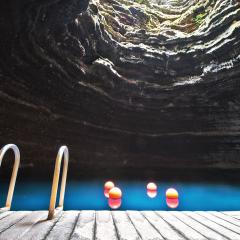 Homestead Crater Mineral Dome
The only way to visit is with a reservation. You can get one by calling 435-657-3840. Although the crater is deep, you do not have to be able to swim as life jackets are provided and required to be worn.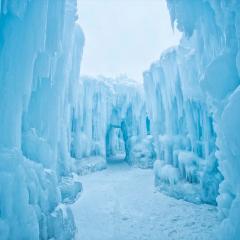 Ice Castles
If you are looking for a unique Winter Wonderland experience, the Midway Ice Castles are definitely a place to add to your list. Walking around the Ice Castles feels like you are straight out of the Frozen movie. Specifics on when they are open/closed for the season depend on the weather. However, they are closed on Sundays. I would definitely recommend bundling up and wearing high top snow boots as you are walking around in snow. The people who were there in sneakers looked pretty miserable. Also - the best time to go might be around 4pm as you can see the castles in both the daylight and when they are lit up at night.
Shopping
Main Street
Main Street Park City is totally adorable. It is filled with restaurants, shops, and art galleries. While you are in town, it is totally worth walking down the street to check it out. Most of the parking is parallel/on-street but there are are a few decks/lots.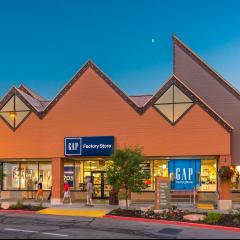 Outlets Park City
If you are in Park City and would like to get some shopping in, these outlets are right off the highway at the Kimball Junction exit.
{$section.icon}
{$section.name}
{$section.sidebar}
{$section.tripItems}
{$section.icon}
{$section.name}
{$section.images}
{$section.tripItems}
{$tripItem.image}
{$tripItem.favorite}
{$tripItem.title}
{$tripItem.notes}